Galaxy Note 3 vs iPhone 5S price positioning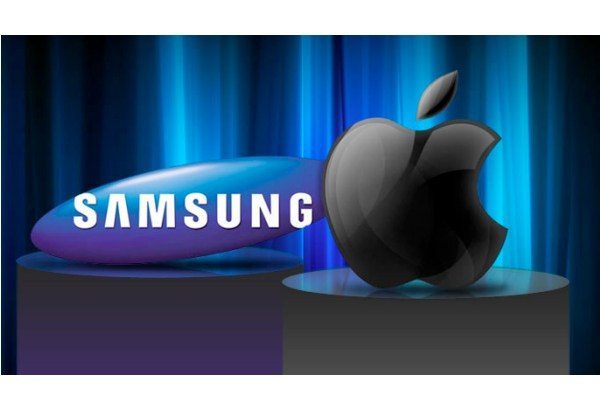 The official reveals of the Samsung Galaxy Note 3 and Apple iPhone 5S are now just around the corner, with both events taking place in the next 10 days. To say there is great anticipation for both of these smartphones is an understatement and excitement for some potential buyers is now at fever pitch. Today we want to look at Galaxy Note 3 vs. iPhone 5S price positioning.
There have been endless leaks and rumors about the Galaxy Note 3 and iPhone 5S, but one thing that hasn't been greatly discussed is the price. This is an important factor for many people when considering a new phone, and although official prices have not been confirmed yet we can certainly consider the pricing possibilities.
Because the two phones are likely to release so closely together, this makes for interesting competition. The Galaxy Note 3 will be formally unveiled on Wednesday September 4, while it's expected that the iPhone 5S will be introduced at an event on September 10.
Although release dates have not been announced yet, we've heard rumored shipping dates between mid-and late September for the Note 3. Meanwhile there have been many reports over the last few days about US carrier and Apple employee vacation restrictions around the third week of September, so this looks likely to be when the iPhone 5S will hit the shelves.
Many readers will no doubt have already decided which device they are most likely to purchase, being avid enthusiasts of the Android or iOS platforms for the Note 3 and iPhone 5S respectively. However, pricing may come into the issue for other readers.
We don't expect initial pricing to be too much different from last year when the Note 2 and iPhone 5 launched. The Galaxy Note 2 initially released with a price tag of $299.99 on the usual 2-year contract, while the cheapest iPhone 5 was priced at $199 on contract. While it's easy to assume that the latest iterations will cost more, that's isn't always the case.
Apple has attempted to maintain the starting price of many of its devices from one generation to the next over recent years, so there's no reason to think the iPhone 5S will be any different. Although both phones are expected to have upgraded specs, it's important to remember that while some new components may be more expensive, other more standard component prices will have lowered since last year.
The iPhone 5S is expected to be nothing more than an incremental upgrade to the iPhone 5, with a more radical change next year with the iPhone 6. However, rumored improvements for the iPhone 5S so far include an A7 processor, upgraded camera with dual-LED flash and f/2.0 aperture, and a possible step up to a 128GB storage option. Another of the most widely reported inclusions is a fingerprint sensor beneath the home button, and it will run iOS 7, due to publicly release soon.
On the other hand the Galaxy Note 3 is likely to move from the 5.5-inch display of the Note 2 to a larger 5.68-inch display. Other rumored inclusions are the Qualcomm Snapdragon 800 quad-core processor or Exynos 5 Octa processor, 3GB of RAM, a 13-megapixel rear camera, and Android 4.3 Jelly Bean OS. We also recently heard about the possibility of 4K video recording capability, and improvements to the S Pen stylus and music playback.
Both phones are likely to be enhanced from the current models then, but it's still realistic to consider that the pricing won't be too far different to last year's models. However, as they will release so closely together it's always a possibility that there may be some juggling of prices, and no doubt the price positioning of both devices is something that will have been deeply considered by both Samsung and Apple.
To recap on prices we feel it's likely that the Samsung Galaxy Note 3 pricing will start from $299.99 on contract (around $700 off contract). The iPhone 5S is likely to be priced from $199.99 on contract (around $650 off contract).
One more thing to consider regards widespread reports that Apple is also about to introduce a budget iPhone, dubbed the iPhone 5C. This now looks very likely and this will offer consumers another option, though specs and design will not be of the premium variety. It has also been rumored that Samsung may be considering a cheaper version of the Note 3, though news on this has not been so convincing.
It would be really interesting to gauge opinion from readers about the price of the Galaxy Note 3 and iPhone 5S. We feel the above pricing is realistic, but do you agree? How much more would you be willing to pay for the top-notch specs that you are hoping for? Send your comments to let us know.