More iPhone 5C cases ahead of release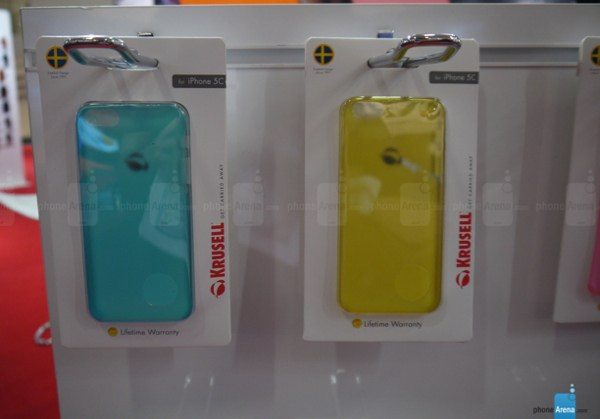 The iPhone 5C and iPhone 5S will be formally revealed at an Apple event on Tuesday. The iPhone 5C is most often described as a budget plastic iPhone whereas the 5S is the usual premium offering. Even though the iPhone 5C has not been made official yet, we're seeing more iPhone 5C cases ahead of the release.
In mid-August some Spigen cases for the iPhone 5C turned up, clearly showing the iPhone 5C title. Now a Swiss manufacturer called Krusell has also revealed cases for the iPhone 5C (see image below).
These cases in a variety of colors were seen at IFA 2013 in Berlin, displayed openly with their retail packaging and clearly identified as for the iPhone 5C. The cases were also marked as having a lifetime warranty.
Recently some iPhone 5C cases made by CaseMate showed up on the accessory makers website with a September 20th release date. This date has already been widely rumored as the release date for both the iPhone 5C and iPhone 5S, so all the signs are looking promising.
There have also been reports that over a million iPhone 5C units were already shipped to the US several days ago, while we also rounded up some of the more recent iPhone 5C leaks here.
Thankfully we should soon have all of the confirmed news on the iPhone 5C, including specs, launch dates and price. In the meantime we'd like to know your thoughts about the so-called lower cost iPhone.
Are you a prospective customer for the iPhone 5C? Maybe you feel that producing a budget plastic iPhone is an odd move by Apple? Let us know with your comments.
Source: Phone Arena