Nexus 5 chances on Verizon very slim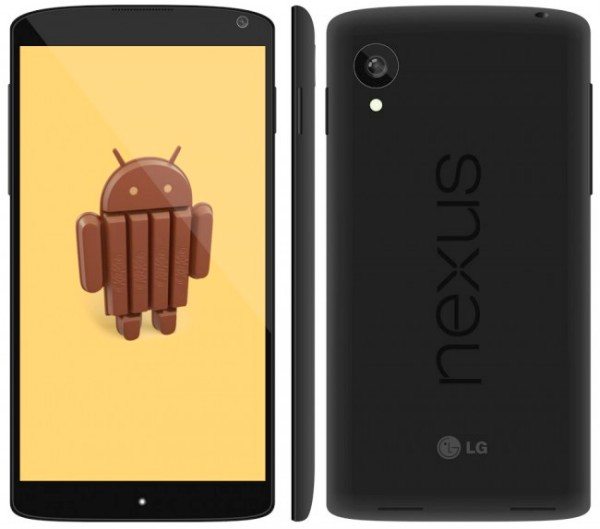 There has been a proliferation of news about the Google Nexus 5 smartphone over the last week. This handset now looks very likely to be made by LG, and all expectations are pointing to a late October reveal. For those of you hoping for the next Nexus phone to come to Big Red though, it now looks as though the chances of seeing the Nexus 5 on Verizon are very slim. We also have a further render of the Nexus 5.
Just in the last few days we've seen a possible spot of the Nexus 5 on a Google KitKat video, an appearance of a phone at the FCC that fits the bill for the Nexus 5, and just yesterday we showed two further concept designs based on information over the last few days.
Yet another concept render has now emerged that gives a realistic idea of how the Nexus 5 could look, and this is a very clean and stylish design (image below story).
Now on to news about a Verizon release for the Nexus 5, or should we say lack of it. Many Android enthusiasts were pretty disappointed last year when the Nexus 4 didn't launch on Verizon, and it looks highly likely that the carrier won't offer the new Nexus either.
Some information about connectivity for the Nexus 5 has been deduced by Droid-Life from the FCC filing. All the signs are that the Nexus 5 will not be compatible with Verizon, although there is a small glimmer of hope. The FCC appearance showed a GSM-CDMA handset compatible with various LTE bands. We know that the phone will be suitable for T-Mobile and AT&T 3G networks as the filing shows GSM and WCDMA.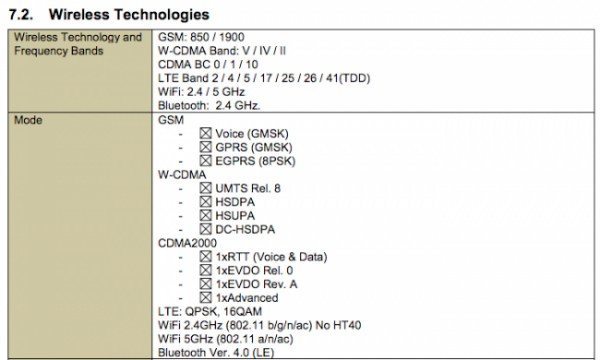 Verizon has a CDMA 3G network and this is shown on the filing for bands 0, 1 and 10. Frequency ranges of 800MHz and 1900MHz are also shown from the testing, and this would be compatible with Verizon's CDMA network, but could also apply to Sprint, which seems more likely.
Being realistic, this is where any hope of the phone coming to Verizon virtually ends. LTE bands of 2, 4, 5, 17, 25, 26 and 41 are also shown but Verizon's LTE frequency is band 13 which is noticeably missing. Band 4 is shown, and this will be used for Verizon's AWS LTE spectrum due to roll out later in the year. However only 5,000 sites with this type of connectivity are planned this year, so this would only cover a limited amount of the country.
It seems highly unlikely that Verizon would carry a phone that would only have access to LTE in restricted areas. The good news for non-Verizon customers though, is that the next Nexus does appear to have access to LTE networks on AT&T (band 17), T-Mobile (band 4) and Sprint (bands 25 and 26).
Hopefully it won't be too much longer until the Nexus 5 is officially introduced and everything can move beyond leaks and insight to confirmed facts. Things seem to be looking pretty bleak though for the many potential owners of this phone who are currently Verizon customers.
We wonder how many people might be tempted to jump ship to another carrier for the Nexus 5? Why not give us your thoughts on this.