Nexus 5 design to dream of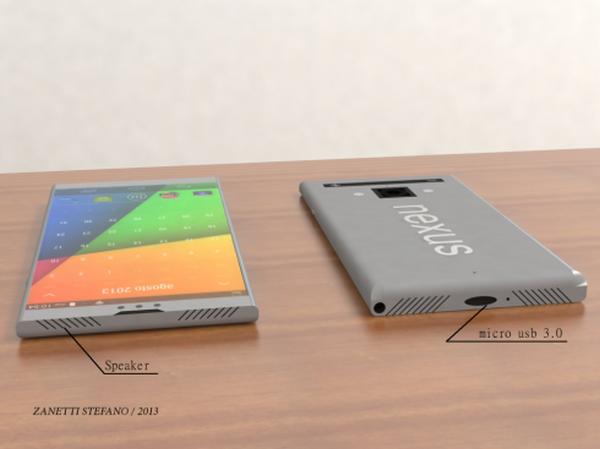 While the mobile world today will be dominated with news coming out of Apple, there are many consumers looking to what may be coming up next in the popular Google Nexus series of smartphones. The design we have for you today would be a nice fit for the Nexus 5 and one that many would dream of.
We often have concept phone ideas for you ranging from the ridiculous to the more realistic, and we have already seen a number of different Nexus 5 ideas previously. The one we have for you today is being called the perfect Nexus phone which is open to debate.
The design is the work of Stefano Zanetti and the device features a 5-inch Full HD touchscreen display that is powered by the quad core Qualcomm Snapdragon 800 processor along with 3GB of RAM.
As you can see the device has an edge to edge display on a handset that measures only 6.1mm thick but still packs in 128GB of internal storage, and there is even a microSD slot to expand this further. Other features include a 20-megapixel rear facing camera with a 2-megapixel unit around the front.
Supplying the juice is a 3,000 mAh battery unit and connectivity comes in the form of LTE and HSPA+, and the rear cover is removable that can also be personalized. Of course a lot of these features are a little farfetched with regards to the Nexus 5, with the real device rumoured to be based on LG G2 but until Google unveils the device officially we won't know for sure which company is even making it.
Would you like to see any of these features in the Nexus 5?
Source: Concept Phones.