Kindle Fire HD 2 set for redesign and high end specs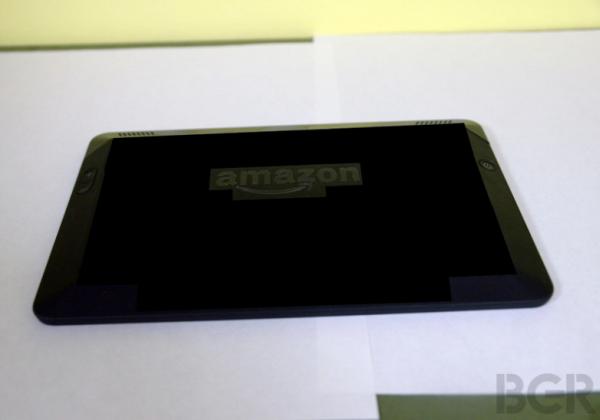 The smaller sized tablet PC market really took off last year with the Kindle Fire and Nexus 7 leading the way on the Android platform, and this year we have already seen a new version of the Nexus tablet unveiled while it seems the Kindle Fire HD 2 is set for a redesign along with some high end specs.
It was back in July that we first heard that the this year's Kindle Fire HD will have some top end specs, which was seemingly backed up last month with some benchmark results. Now though the image that you can see on this page is allegedly of the 7-inch version of the Kindle Fire HD 2.
This is claimed to have a display at a resolution of 1920 x 1200 that is powered by the quad core Qualcomm Snapdragon 800 processor, and there is also set to be an 8.9-inch version with a 2560 x 1600 resolution display that also has a rear facing camera.
It is being claimed that both models will look almost identical with the larger of the two possibly having an 8-megapixel camera on the back, while both models are claimed to have 2GB of RAM and available in either Wi-Fi only or with the option of LTE.
The new models are said to be a lot lighter than their predecessors and will come running Android 4.2.2 Jelly Bean, and available in 16GB, 32GB, and 64GB storage options. Just like last year it is expected that the smaller model will be available in the coming weeks with the 8.9-inch version arriving in November.
Do you like the sound of the Amazon Kindle Fire HD 2?
Source: BGR.