iPhone 6 could expand sapphire use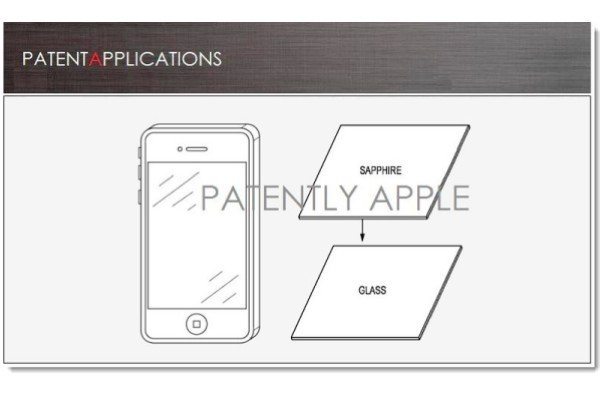 The Apple iPhone 6 is already a point of interest even though it won't release until sometime in 2014. The iPhone 5S and 5C may have only just been officially announced, but that doesn't stop us looking forward to the next version. A new Apple patent suggests that the iPhone 6 could be expanding the use of sapphire glass.
We're already looking ahead to predictions for the iPhone 6 as well as concept designs, and another likelihood that is already been widely reported is the probability of a larger display. The recently published patent discusses a fusion process that could be used on future iPhones, iPads and the upcoming iWatch. This process could add a layer of sapphire laminate to cover glass.
Sapphire glass has already been used for the iPhone 5 rear camera lens, and as well as this the new fingerprint-scanner home button on the iPhone 5S also makes use of laser-cut sapphire crystal as a coating. The new patent infers the possible use of a notably larger amount of sapphire to protect the display of the iPhone 6.
The addition of sapphire to the glass used in mobile devices makes the glass much stronger and resilient, and although recent iPhones already benefit from the use of Gorilla Glass for the displays, a sapphire coating would be even more durable and scratch-resistant.
The patent details the Apple invention that would enable two sapphire sheets to be laminated together. This glass structure would only be 1mm thick or less. It's pretty complex stuff but you can see the full details at Patently Apple.
Adding sapphire to the glass would make the iPhone 6 much more impervious to scratch damage and add strength. As well as iOS devices, Apple could also use sapphire laminate in future Macs.
There's no guarantee that Apple will use this new patent technology in the iPhone 6, but it's certainly a real possibility. This would be a boon for those who want the premium version of the iPhone but are worried about damaging the handset.
No doubt we'll be hearing more possibilities for the iPhone 6 over the coming months, and we'll be passing on all the news as we hear it. In the meantime it would be good to hear your thoughts on the expanded use of sapphire for the iPhone 6. Send us your comments on this.