Nokia Lumia 1520 Verizon possibility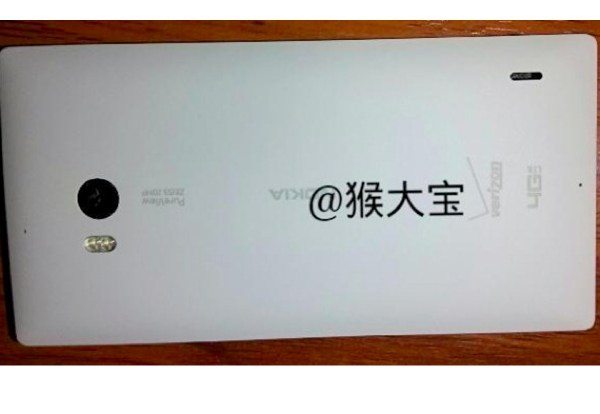 The Nokia Lumia 1520 smartphone could be unveiled later this month. It's the first Nokia phablet-sized device and is also likely to be the first phone to release running the Windows Phone 8 GDR3 update. Verizon customers may have thought the phone would not come to their carrier, but it now seems that the Nokia Lumia 1520 on Verizon is a possibility
The Nokia Lumia 900, 920 and 1020 all launched as AT&T exclusives, so it wouldn't be surprising if the Lumia 1520 didn't come to Verizon. However, a leaked image has appeared on Weibo that purports to show a white Nokia Lumia 1520 with clear Verizon branding on the reverse of the handset.
While we cannot verify the authenticity of this leaked image it could certainly be genuine, and if so this will certainly be good news to potential Verizon customers of the Nokia Lumia 1520. We're showing the image here, and it looks plausible enough but we cannot know at this stage.
There's a lot of interest in the Lumia 1520 as it could also be the first Windows Phone handset that features a Qualcomm Snapdragon 800 quad-core processor and a full HD display resolution. This would be enabled by the WP8 GDR3 update that it's expected to run.
Other rumored inclusions are a 6-inch display and a 20-megapixel PureView rear camera. The speculation is that the Nokia Lumia 1520 will be officially announced on September 26, and we'll be covering the news.
Are you hoping to get your hands on the Nokia Lumia 1520 aka Bandit? Maybe you're pleased to hear that Verizon could carry the phone? Let us know with your comments.
Source: New Cell Phones