iPad 5 could sport anti-reflective display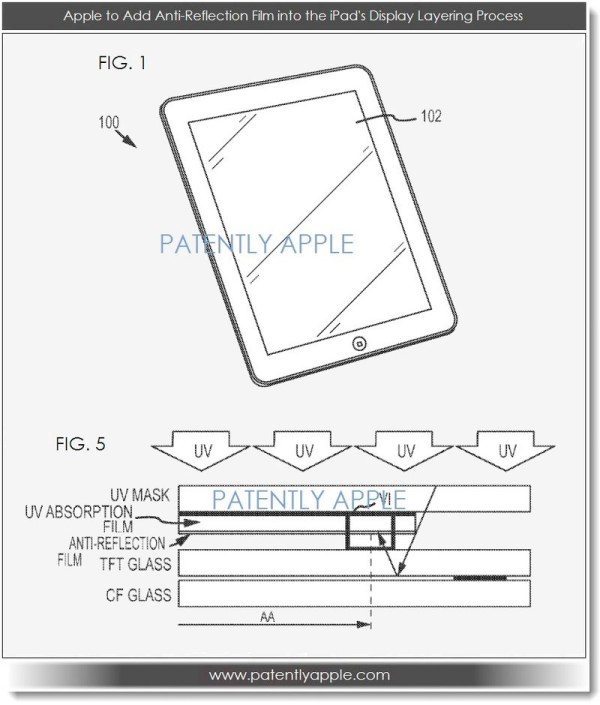 The Apple iPad 5 tablet is expected to launch in the next few months alongside the iPad mini 2. Specs and features cannot be confirmed until Apple announces the new iPads, but we can certainly consider possibilities. A new patent suggests that the iPad 5 could sport an anti-reflective screen.
Some upgrade hints for the next iPads have already been taken from the arrival of the iPhone 5S, and we've also seen many leaked images of iPad 5 parts now. An anti-reflection display isn't something we've seen rumored for the iPad 5 so far, but it would be a real bonus for iPad users.
The iPad 4's Retina display is hugely impressive but trying to use it outdoors in the sunlight can be a real problem, as many of us have found. There could be an answer to this on the way though, as a few days ago the US Patent and Trademark Office published an Apple patent application titled "UV Mask with Anti-Reflection Coating and UV Absorption Material."
Put basically, this could enable an anti-reflective film to be layered onto the screen during the manufacturing of the iPad 5, and this would reduce glare when used outside. Bringing this to the manufacturing process would be a better solution than third-party anti-glare products that can be applied after purchase, as the UV Mask involved would be fitted with precision.
The UV Mask would include a UV absorption film as well as an anti-reflection film. This technology behind this process is pretty complex so if you want to read the intricacies behind the patent you can see more at Patently Apple.
Apple details one of the diagrams included in the patent application and says that although the device shown is a tablet, it's anticipated that it could be used in other electronic devices such as phones, TVs, notebooks and desktop computers. It's possible then that Apple could also use it on the iWatch smartphone.
It appears that Apple certainly intends to bring this anti-reflective coating to the iPad, but we cannot say for sure whether it will be available for the iPad 5 or whether it may come to the iPad 6 or later iPads. We think many iPad users would really appreciate the benefit of this and we'd like to hear what readers think, so please do send us your comments.
Are you hoping that the iPad 5 will feature an anti-reflective display? Tell us what other additions you'd like to see for the next full-sized Apple tablet?