Limited iPhone 5S stock on release as feared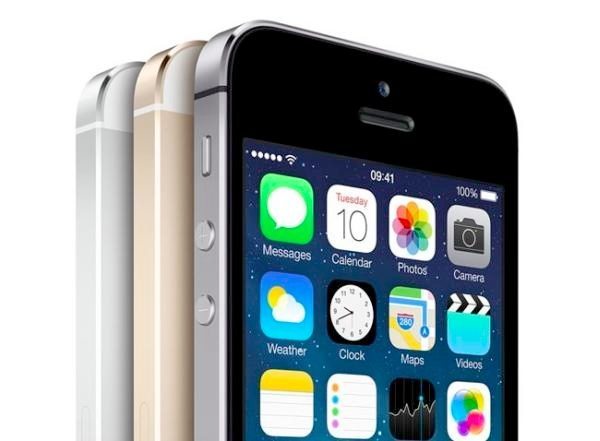 The iPhone 5S goes on sale in many regions on September 20, just two more days away. However, it seems that there will be very limited iPhone 5S stock on release, as was previously feared. US carriers are said to be receiving only small amounts of inventory.
The Apple iPhone 5S is set to be another big success for Apple, and it launches on the same day as the cheaper plastic iPhone 5C. It was previously reported that there might be shortages of the iPhone 5S because the yield rates of the handset had been affected due to the complexities of the fingerprint sensor.
At the big reveal last week it was noted that although pre-orders would be available for the iPhone 5C this wasn't the case for the iPhone 5S, and this also led to speculation that there would be supply shortages.
Following this, yesterday we told how customers in China were able to reserve the iPhone 5S ahead of the release, but that some models were very quickly sold out within hours. This led to further conjecture that Apple hasn't produced anywhere near enough units for the big launch.
Now the shortage has been all but confirmed, as US carriers are said to be concerned about the low amounts of units available for the release on Friday. Sources at "multiple" US carriers report they have far less available stock than expected, with one carrier source going as far as saying, "We will have grotesquely unavailable inventory."
However, another source said that while iPhone 5S shipments from Apple were "extremely disappointing," they anticipated less demand for the device than might be expected as many customers seem more interested in the brighter, cheaper iPhone 5C.
At this point it's impossible to know if supplies are thin just for carriers and Apple has kept more stock for its own retail stores, or if there will be low supplies across the board. Apple has so far declined to comment on the fears over lack of inventory.
The phone goes on sale on Friday in many regions including the UK and US and in the US it will be available on all four major carriers, Verizon, AT&T, T-Mobile and Sprint. It will be interesting to find out how those readers attempting to purchase the iPhone 5S on Friday get on, and if there are more shortages in some regions than others.
Will you be trying to buy the iPhone 5S on Friday, either in-store or online? If so, we'd like to know if you manage to obtain the phone, and what region you are in? Was stock easily available to you, or maybe you found it impossible to obtain the iPhone 5S? Let us know with your comments.
Source: AllThingsD