BlackBerry Z30 UK release, shipping unlocked to US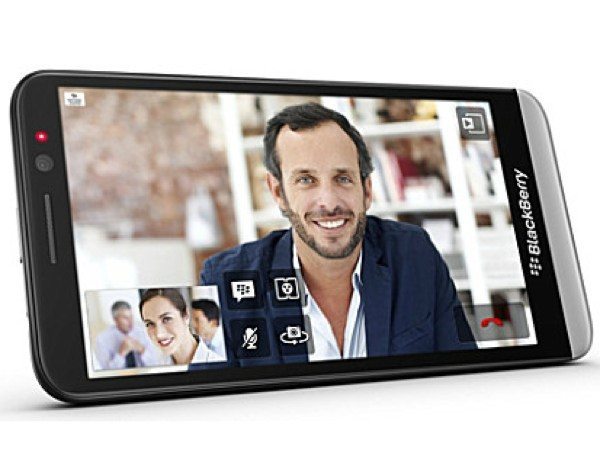 The BlackBerry Z30 smartphone was recently introduced and the release is now starting to roll out worldwide. It has just become available in the UK but there has been no launch date confirmed yet for the US. However, the unlocked BlackBerry Z30 can be ordered through the UK for international shipping to the US and elsewhere.
The Z30 is BlackBerry's latest flagship offering, and we previously gave some details of some UK pricing for the phone. With Carphone Warehouse deliveries are expected on September 30 for the black variety, and there's a later shipping date of October 15 for the white color option.
Now Selfridges in the UK has released the BlackBerry Z30 with a price tag of £529, equivalent to around US $854. The phone can be shipped SIM free to the US, and this may be a good option for those stateside who are impatient for the phone to launch there.
Specs of the BlackBerry Z30 include a 1.7GHz Snapdragon S4 Pro Plus dual-core processor, a 5-inch Super AMOLED display with resolution of 1280 x 768, 2GB of RAM, and 16GB of internal storage (expandable via microSD to 64GB).
It also has an 8-megapixel rear camera, a 2880 mAh battery, and it runs the BlackBerry 10.2 OS. If you want to order this handset for the UK or for international shipping, the BlackBerry Z30 is listed as "in stock" at Selfridges here.
Earlier today we told how it's now possible to order the unlocked BlackBerry Z10 or Q10 through BlackBerry's US website. However, the upcoming Z30 is not available to pre-order in the US yet.
Are you a fan of BlackBerry devices? Are you in the UK and just about to buy the BlackBerry Z30? Maybe you're in the US and tempted to have one shipped from the UK? Send your comments to let us know.