Android 4.4 KitKat seen with new features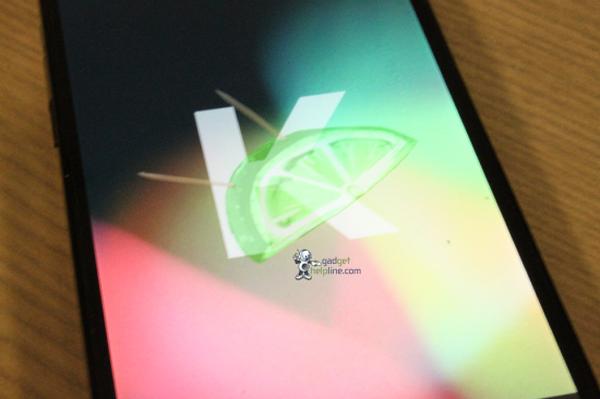 The next version of the Android operating system was long believed to be called Key Lime Pie, but this changed as soon as Google revealed its deal with Nestle, and now Android 4.4 KitKat has been seen running with some new features that are expected to arrive in the firmware.
The image that you can see on this page is one of many taken from a Nexus 4 that is claimed to be the later Android firmware, and although there are references to Key Lime Pie in the software, this is thought to have been used to keep the KitKat involvement secret until it was recently announced officially.
In the About section of the settings there was an Easter Egg animation that even shows a large white K that is followed with some lime before crashing. It was found that Google has added some new sub menus for payments and printing, with a wireless NFC payments system seemingly coming to Android itself instead of just apps.
It also looks like that the operating system will feature printing options instead of having to wait for a printer company to provide an application, and the settings app also included Wireless display with Miracast tech that will be similar to the iPhone's AirPlay.
Another new feature seems to be that users will be able to prevent apps in the background from using up more data when connected to a personal hotspot, which will come in handy for those that do a lot of tethering.
The About phone screen also shows that the Nexus 4 was running Key Lime Pie version KRS65B along with the Hammerhead codename that has been seen in some of the Nexus 5 leaks recently. Mainly though it seems that the new software looks a lot like Android Jelly Bean which means this isn't a major upgrade to the OS.
We also get to see the Dialler app that has been brightened up and fits in with earlier sightings of the OS, but until Google releases the firmware officially these rumours need to be taken with the usual pinch of salt.
What new feature would you like to see in Android 4.4?
Source: Gadget Helpline.