Nexus 5 specs and design seen in supposed manual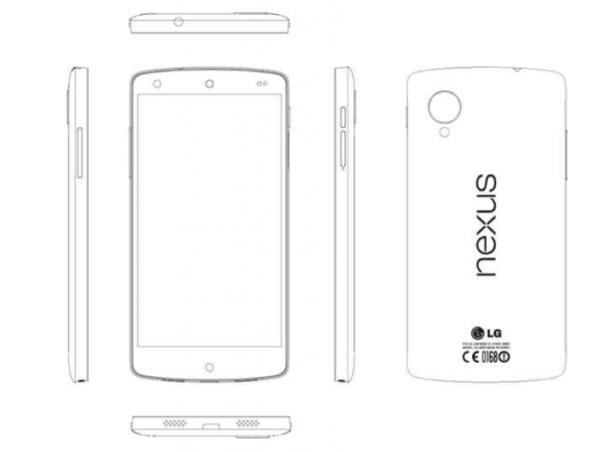 The Nexus 5 has been in the headlines quite a bit recently with a pre-release launch expected at some point this month, and now a supposed manual has appeared that is giving away the specs and design of the Nexus 5.
The Nexus 5 if that is what it will be called looks set to be unveiled later this month with LG again providing the hardware, and now a 281 page document has appeared that is an alleged LG service manual for the upcoming handset. The manual is filled with circuit schematics and troubleshooting materials along with the image that you can see on this page that seemingly shows the design of the smartphone.
Now of course this could easily be a fake but the image does fit in with previous leaked images for the device, but we also get a list of specs that suggest the Nexus 5 will come with a 4.95-inch Full HD IPS LCD touchscreen display powered by the quad core Qualcomm Snapdragon 800 processor clocked at 2.3GHz.
There is also 2GB of RAM listed along with 16GB or 32GB of storage, wireless charging, HDMI out via Slimport, notification LED, NFC, Wi-Fi 802.11 b/g/n, accelerometer, ambient light sensor, compass, pressure sensors, gyroscope, and proximity sensors.
What does seem a bit strange though is the fact that the handset is listed as having Bluetooth 3 while most recent devices use Bluetooth 4, and the rear camera is only 8-megapixels although with OIS, but most flagship devices now ship with a 13-megapixel rear shooter. The front camera is listed as 1.3-megapixels.
The device is also listed as being the same size as the Nexus 4 so the display is likely to have smaller bezels surrounding it if this document is the real deal.
Do you think this manual is genuine?
Source: Android Police.