iPhone 6 display features reaffirmed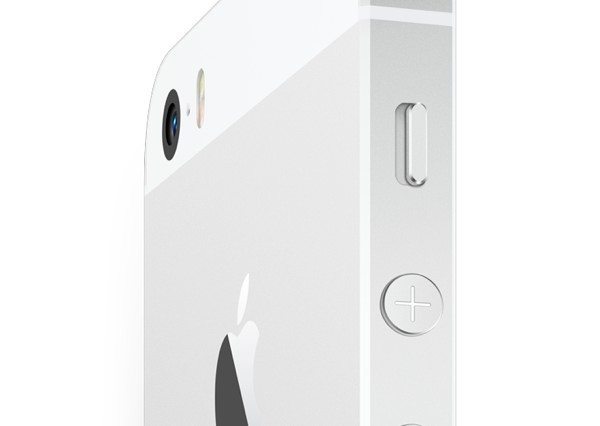 News and leaks regarding next year's Apple iPhone 6 are already in plentiful supply. One of the most prevalent rumors is that the next premium iPhone will step up in screen size, and now iPhone 6 display features have been reaffirmed once more.
We recently discussed size limitations for the iPhone 6 as this is something that has been widely commented on by readers before. The new iPhone 5S and 5C both have a 4-inch display and although the trend is for ever increasing screen sizes, there are plenty of people who don't want to see the iPhone go too large.
The consensus of opinion that we've received from readers suggests that most would like to see a display size for the iPhone 6 of around 4.7 to 4.8-inches, although there are some who want it to be much larger and others who want it to go no bigger than around 4.5-inches.
Therefore it looks as though there would be plenty of happy customers about the latest news that the iPhone 6 could have a 4.8-inch display. Respected Jefferies analyst Peter Misek often comes up with credible Apple device information and feels that those wanting an iPhone with a larger display will have their wish granted next year.
Misek recently issued a note to investors after meetings in Asia last week with Apple suppliers, and in this note he predicted that the iPhone 6 would have a 4.8-inch display. The analyst also pointed out that this larger display size would lead to a massive number of iPhone owners upgrading.
He stated that around 85 million iPhones would be eligible for an upgrade by the time of the iPhone 6 release, and that this number could be increased further by around 5 to 10 million because of people who decided not to bother with the iPhone 5S or iPhone 5C.
In the last quarter around 50% of the smartphones that were shipped had display sizes of more than 4-inches. In the same period a year ago only 20% of smartphones shipped had screen sizes of over 4-inches.
Taking that into account it's clear to see that more people favor a larger display size nowadays, and Apple now looks increasingly likely to acknowledge this with a larger screen for the iPhone 6. It will be interesting to see if Misek's report is accurate, but while we wait you may enjoy seeing our recent collection of iPhone 6 concepts.
We're really interested to gather your opinions about the display size for the iPhone 6. Does a screen size of around 4.8-inches sound ideal to you? Maybe you would like to see it bigger still, or maybe one of the reasons you like the iPhone is because of its smaller size? Let us know with your comments.