BlackBerry Z30 review on video gives guidance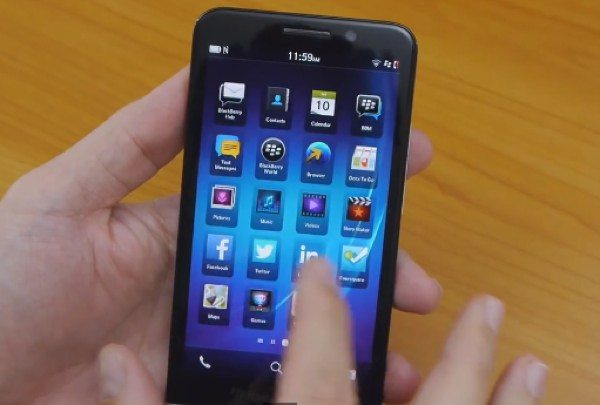 BlackBerry is having a rough time lately and really needs its new Z30 flagship smartphone to be a big success. Many of you may be thinking of purchasing this new handset, so with this in mind we thought we'd like to share a BlackBerry Z30 review on video to help you decide if this is the right handset for you.
The sorry state of the company has been well documented over recent months, and a hit in the form of a new successful device would be a huge boost for BlackBerry. Recently Canadian carrier Rogers stated that it would not be offering the Z30, which was a big blow for BlackBerry. However, following feedback from customers Rogers made an about-turn and will now carry the Z30.
The phone is already available in some regions including the UK, and its release is slowly rolling out to further regions. The BlackBerry Z30 specs can be seen in our previous article here, and today's video review comes to some conclusions about the device that you might want to take into account.
The BlackBerry Z30 video review that you can see below this story is a 13-minute look at the device, so will give you a good all-round impression of what this phone has to offer. The YouTube video beings with a look at the design of the handset, and we have to say this is an extremely good-looking phone.
You'll then see details of the display, the BB10 OS, on-screen keyboard, processor and storage, camera set-up with sample images and video, a mention of BBM, pricing and more. Ultimately the phone is given a rating of 7.5/10.
Pro are seen as the premium build, battery life, and ergonomic on-screen keyboard. Cons are felt to be the mediocre camera performance and low numbers of BlackBerry apps. Why not check out the video below for much more detail and a full appraisal from the reviewer.
Have you already decided that the BlackBerry Z30 will be your next smartphone purchase? What is it about this handset that attracts you most? Maybe after seeing the video review you might consider a different device altogether?