iOS 7 apps crashing problem on iPhone 5S not imagined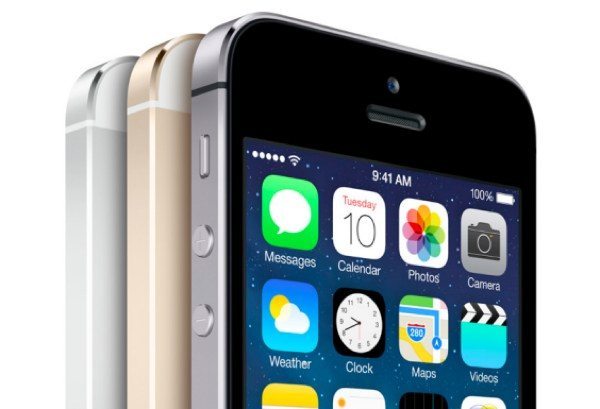 While Apple's iOS 7 has been a welcome update for many device users, there have also been a number of issues that have resulted from the upgraded operating system. One of these arises when using apps, and now it appears that the iOS 7 apps crashing problem on the iPhone 5S is not imagined.
Just a few days ago we discussed some of the many issues that have arisen so far since iOS 7 was released to the public. These include battery drain, Wi-Fi glitches, iMessage problems and more, and this prompted us to ask readers what fixes and improvements they would like to see with the iOS 7.0.3 update.
The various issues that have been raised sometimes affect one particular iOS device more than others. One thing that has become evident is the amount of comments we are still receiving from readers regarding various concerns. Most recently we have heard of the 'blue screen' problem concerning some iPhone 5S owners.
Just after iOS 7 first made its general release we told how some people were reporting issues with apps crashing. However, we also noted that there is often this kind of issue after a new iOS update while developers are busy updating apps. Although the team at Phones Review has experienced the odd app crashing on our various iOS devices, it hasn't been a major concern.
However, we are still receiving emails and comments from readers about this issue, particularly from those using the iPhone 5S. Now it seems that the app crash rate for this device has been proven to be worse than for other iPhone 5 models.
Crittercism is a mobile app management platform and has just conducted a study looking into this. This study found that iPhone 5S apps crash at twice the rate as apps running on the iPhone 5C or iPhone 5. This is thought to be because of developers having "unforeseen issues" with iPhone 5S internals.
It's reported that the new 64-bit A7 chip and M7 co-processor of the iPhone 5S has led to issues for developers when having to rewrite drivers and code for converting their apps. The short time span that developers had to submit iPhone 5S 64-bit apps was noted as part of the reason for the problem, as Apple began enabling submission of these apps only four days before the phone was launched.
The upshot of this is that if you have an iPhone 5S and think you have an unusually high amount of apps crashing, you're probably right. Crittercism CEO Andrew Levy pointed out though, that these sorts of issues can arise with any new software release and said that he expected Apple to resolve any issues with further updates. Levy also praised Apple for its prompt updates to address problems so far.
We're really interested to hear our readers' experiences of iOS 7. Have you noted any issues that have arisen since the update? Maybe you have this apps crashing problem on your new iPhone 5S? How do you think Apple has handled the launch of iOS 7? Let us know with your comments.
Source: AllThingsD