Nokia Lumia 1520 further images and full specs touted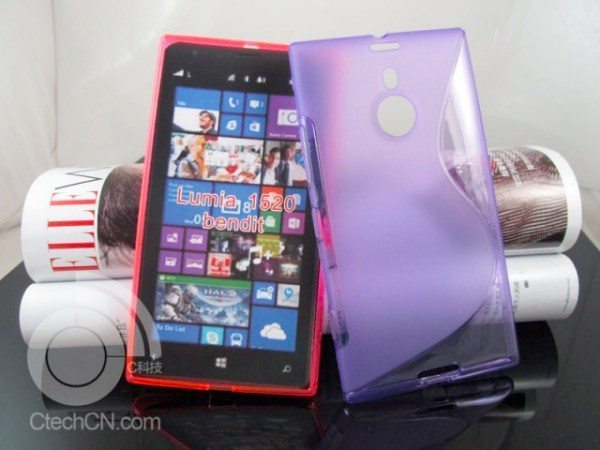 The Nokia Lumia 1520 will be a phablet-sized device and is expected to be officially unveiled at an event on October 22. AT&T has been rumored to be carrying this new smartphone with Verizon another possibility, and ahead of the release of the Nokia Lumia 1520 some new images and full specs have been touted.
We've seen plenty of leaks and rumors now about this device and it won't be too much longer until the Lumia 1520 specs, pricing and release date are confirmed. Although we've seen some unofficial specs on the Lumia 1520, a full specs sheet has now appeared as well as the new images showing the phone with protective covers.
Bear in mind that these are not confirmed yet, but as we are now very close to the launch event they seem credible. As well as this these leaked details do come from a source that has previously come up with reliable information about upcoming products.
We're showing a couple of the new leaked images of the Lumia 1520 aka Bandit here, and they tie in with previous leaked photos that we've seen before. As far as specs of this Windows Phone handset are concerned, the latest rundown includes a 2GHz Qualcomm Snapdragon 800 quad-core processor, Adreno 330 graphics, and 6-inch Full HD AMOLED PureMotion HD+ display.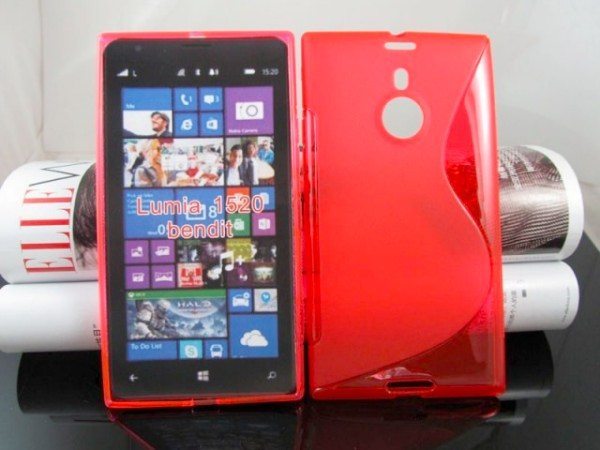 Other unofficial specs include 2GB of RAM, 32 or 64GB of internal storage (expandable via microSD), 4G LTE connectivity, a 3400 mAh battery, 4HAAC mics, and built-in wireless charging for the global version. Dimensions are 152mm x 81mm x 8.7mm, and the AT&T model is said to weigh 160g while the global model weighs 168g.
As far as the camera set-up is concerned there's a 20.7-megapixel rear camera with improved OIS and Panorama and dual capture 5/6mpx, max usable sensor resolution of 18mpx at 4:3 aspect ratio, 1.8x lossless zoom and 4x zoom for 720p capture. Color options for the Lumia 1520 look likely to be black, yellow and white.
The Nokia Lumia 1520 release on AT&T is expected for November 8, whereas the international version is due in December. This Nokia phone is likely to be in big demand and thankfully it won't be too much longer until we see it unveiled in all its glory.
Are you waiting for the Nokia Lumia 1520 to be officially introduced? Are you impressed by the above specs details and images? Let us know with your comments.
Source: CTech (Google Translated) AND NPU