iPhone 6 Apple should but will not release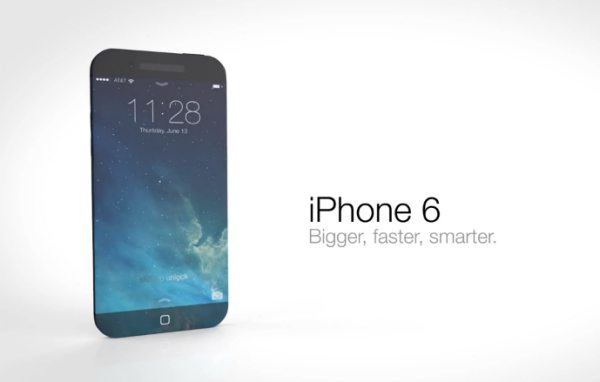 The iPhone 5S is now available across most of the world, some love it and a number of users do not. The iPhone 5S design did not move on from the iPhone 5, it was basically a refresh with new specs. This leaves us with one question — How will the iPhone 6 fair?
Phones Review love concepts, these provide big companies such as Apple an insight of what is possible. Nine times out of ten concepts never become reality and the one we are about to show you in an iPhone 6 Apple should but will not release.
Some of the best iPhone 6 concepts have come via designer's Martin Hajek and Bob Freking, you can see Bob's iPhone HD design here. However, today's iPhone 6 concept comes courtesy of Gonçalo and João Madureira. The iPhone 6 we have here has some amazing specs that we would all love, but the design is not too far from the iPhone 5S, and we know that Apple HAS to release something radical and innovative.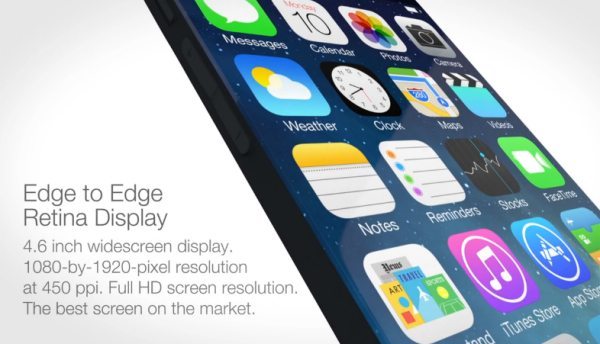 The iPhone 6 in our eyes does not need Touch ID; the fingerprint sensor is just another component that will go wrong. What we have just said here is what we have heard since the iPhone 5S was released; this is a feature that some love and some hate. We all know that Apple will incorporate the Touch ID sensor again but with a new Home Button design.
The iPhone 6 should come with 'Smart Edges', the top and bottom on the smartphone will also be smart. These will adapt to light conditions, there is no worries of accidently touching something because the phone will recognise if it was meant or accidental.
The display is the key feature here, the iPhone 6 shown in the video below has a 4.6-inch Full HD 1080 x 1920 pixel resolution with pixel density up to 450ppi, if that were the case this means it would be 124ppi more than the iPhone 5S. The display is of the edge-to-edge type; this means a bigger screen showing bigger icons.
Other specs on this iPhone 6 concept are superb; please do watch the video below. This is an iPhone 6 we would love to see released, but we know for sure Apple will not. You can check out the full photo gallery here.
Would you like to own this iPhone 6 concept?