Nexus 5 excitement led by Android 4.4 KitKat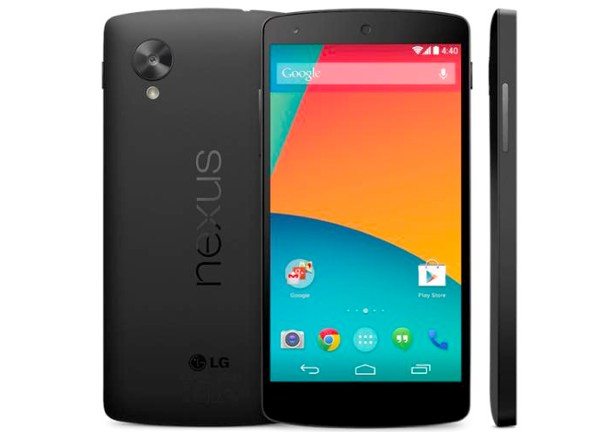 Until the last few days leaks and rumors about the upcoming Google Nexus 5 smartphone have been rife. However, after rumored launch dates came and went it has gone strangely quiet. While we are waiting for concrete news we came across a poll asking about Nexus 5 feature excitement, and it seems that Android 4.4 KitKat leads the way.
We still hope to see the Nexus 5 and the Android 4.4 KitKat operating system officially launched and released by the end of the month, but there have been so many possible dates mentioned now that it seems pointless trying to pin it down any more.
The Nexus 5 is a hugely anticipated device though, and one of the most recent snippets of news regarded its brief premature appearance on the Google Play store along with pricing. One of the reasons why the Nexus 5 is so awaited regards rumors of top-notch specs that are said to include a Snapdragon 800 quad-core processor, Full HD display and high-end camera offering.
The survey that we spotted asked readers what Nexus 5 feature they were most excited about from a choice of 6, one of which was the ubiquitous "something else." The poll is still ongoing but the results so far give an interesting snapshot of what is most highly anticipated.
At the time of writing the thought of the Nexus 5 running Android 4.4 KitKat is most appealing, amassing 45% of the vote. Following on from this 16% of survey participants have voted for an improved camera experience, while 4G LTE connectivity is close behind with 15% of the vote.
The rest of the vote comprises of 12% who are most excited about the Snapdragon 800 processor, while "something else" and the 1080p display are both equally on 6%. Considering the results so far we're not surprised to see that people are most excited about the Android 4.4 experience on the Nexus 5. After all, one of the main reasons that people buy Nexus devices is because they run pure Android.
Meanwhile we're intrigued to know what the 6% who voted for "something else" might have been thinking about. If you still want to take part in the poll or check the latest results head to the source link below.
Are you one of the many people keen to get their hands on the Nexus 5? Do you roughly agree with the order of these appeal factors, or is 'something else' more important to you? Let us know with your comments.
Source: Droid-Life