Nexus 5 radical camera specs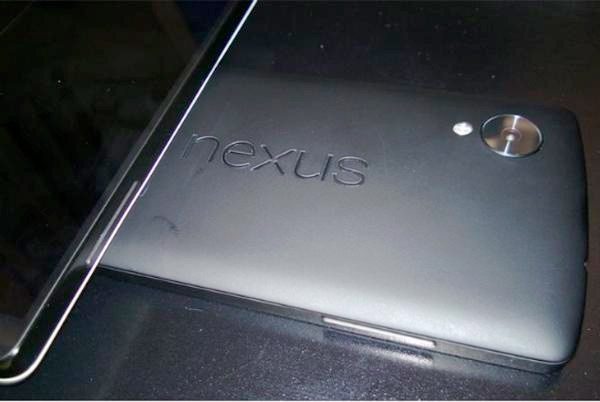 The Google Nexus 5 smartphone has to be one of the most written about devices at the moment. Anticipation for the next Nexus phone is huge ahead of an expected launch later this month, and today we want to talk about some Nexus 5 radical camera specs that are being rumored.
News and leaks about the Nexus 5 are flooding in thick and fast at the moment. Just in the last few days we've discussed specs, possible pricing and also Nexus 5 release news and a new render, but one thing we haven't discussed in much detail is the expected camera set-up for the phone.
Recently some log files leaked on that revealed details about the Nexus 5 and some of the advanced camera features it will have. The rear camera is thought to be of the 8-megapixel variety and although there were rumors of optical image stabilization that doesn't appear to be the case.
The camera touted is said to have an aperture of f/2.4 and a 1/3.2" sensor but doesn't have backside illumination, so it's not likely to give very impressive results in low-light conditions. However, new rumored camera features add far more excitement to the mix.
It's said that that the Nexus 5 will take advantage of MEMS (microelectromechanical systems) technology and one of the benefits of this is faster focusing, up to seven times faster in fact than competing cameras. It you want to see much more on MEMS head here.
The MEMS camera on the Nexus 5 is claimed to be smaller, producing less heat, and also using less power. Notably it could enable users of the phone to re-focus photos after they have been taken with a Lytro-like ability.
The addition of this type of camera capability for the Nexus 5 would be a hugely popular move, especially for those who use their phones as their primary camera. It's reported that the Nexus 5 will use a Digital Optics IMX179 camera offering this post-capture refocusing ability.
When users take a photo using this type of camera, a series of images is taken instead of just one. Each of these focuses on a different subject and when the user taps on different parts of the image it then refocuses. Recent leaked images of the Nexus 5 also seem to show a large LED flash.
If all of this is correct, it sounds as though the Nexus 5 won't be particularly good at capturing images in dimly lit environments. However, this could be more than compensated by an exceptional camera performance when in good conditions.
News on the Nexus 5 camera featuring optical image stabilization has been inconsistent. Although some reports claim this won't feature for the Nexus 5, other reports are stating that it will. Hopefully it won't be much longer at all until we hear more about this, as it's rumored that Android 4.4 KitKat and the Nexus 5 may be revealed on October 15.
Are you waiting with anticipation for the Nexus 5 to be officially introduced? If so, are the camera capabilities of the phone especially important to you? Send your comments to let us know.