LG G Pro Lite price for India Rs. 18,300, now available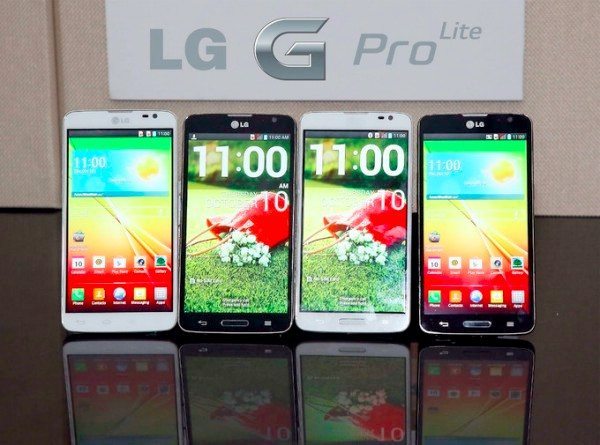 The LG G Pro Lite was officially introduced earlier this month and due to release in various regions starting from the end of October. It was speculated that India could see availability at the same time as other regions and the good news is that the LG G Pro Lite price for India is Rs. 18,300 and it is now available.
When the phone was official announced we gave readers the LG G Pro Lite specs, and LG stated that the phone would release first in Latin America by the end of October, followed by other regions including China, India, the Middle East and Russia. Those waiting for the device in India will no doubt be very pleased that the phone is now up for purchase there already.
We had also heard of a suggested price of around Rs. 20,000 and of course the price above is a little cheaper, even better news! You can see full details on the LG G Pro Lite or order the phone via Snapdeal here, with orders being dispatched within 5 days.
As well as some decent specs the LG G Pro Lite dual-SIM phablet also benefits from some pre-loaded apps that also appear on the flagship LG G2 phone. These include KnockON, QSlide, QTranslator, Quick Memo, and Pause and Resume Recording. The phone is powered by a 1GHz dual-core processor and has a 5.5-inch IPS display.
Are you in India and thinking of purchasing the LG G Pro Lite? If so, what are your thoughts on the pricing of this phone? Send your comments to let us know as we always appreciate hearing from our readers.