Best Nexus 5 cases for affordable choice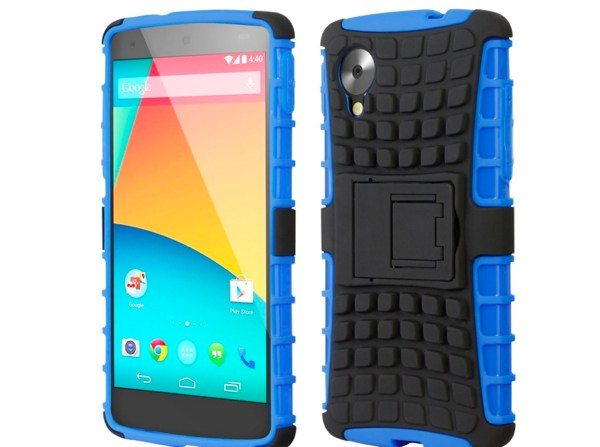 The Google Nexus 5 smartphone released last week and is already a big hit. We have already brought readers details of official accessories for the Nexus 5 on the Google Play Store, and today we thought it would be good to look at some other Nexus 5 cases for a more diverse choice.
The Nexus 5 has been so popular that shipping times were quickly pushed back, although yesterday we heard that some customers were receiving their orders earlier than expected. If you have a Nexus 5 on the way, or are about to purchase one, then you might want to consider a case to keep it looking good.
For the official Nexus 5 cases see our previous article here, or for Spigen cases check here. If you want to see more or order any of the items coming up, then simply hit the title links for each case.
Many real Android device enthusiasts will be buying the Nexus 5, and with this in mind we have the Cruzerlite Bugdroid Circuit Case for the LG Nexus 5. This one features a custom designed Bugdroid Circuit print and comes in 11 color options, black, blue, clear, green, orange, pink, purple, red, smoke, teal and white. This Cruzerlite gel case is made from shock absorbent and scratch resistant thermoplastic polyurethane (TPU), and it's priced at $12.90.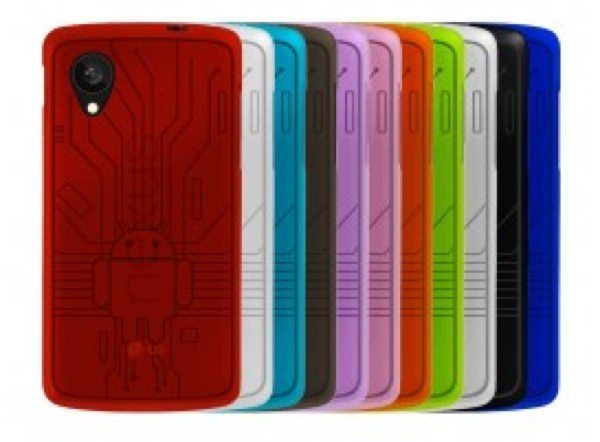 Next up the Ringke Slim Nexus 5 Variation case has a slim design and is usually $25, but Amazon is currently offering it for just $7.99. It will be in stock on November 8 and is hard case cover in black or white. It has premium SF coating for a soft feel, perfect fit, natural grip design, and new Enhance Dual Coating Technology for durability.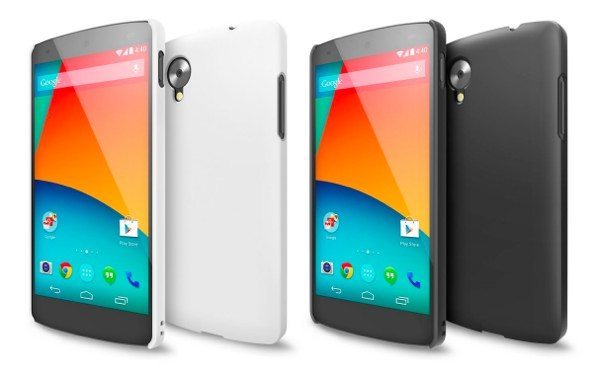 Alternatively how about the Ringke Delight Nexus 5 Flip Case with screen protector. This is currently on Amazon at only $10.99 rather than $36.99 and would suit those who don't want to carry around a phone and separate wallet. This case offers stylish protection, holds 2 cards and has a built-in Standing View feature. This wallet case has magnetic closure, gives all round protection and is made from faux leather. It's available in black, navy or mint color options.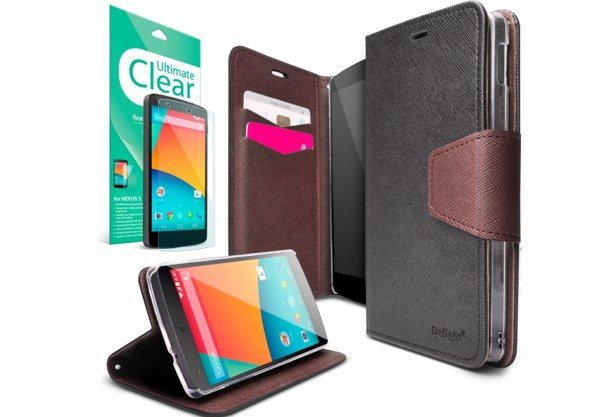 Another case from Cruzerlite is the Experience Case for the LG Nexus 5, which features a custom designed Andy the Android print. This is slim-fitting and offers everyday protection against scratches and knocks as it fully wraps around the phone. It has easy access to ports and has the same $12.90 price as the first case we listed. It also comes in exactly the same 11 color options.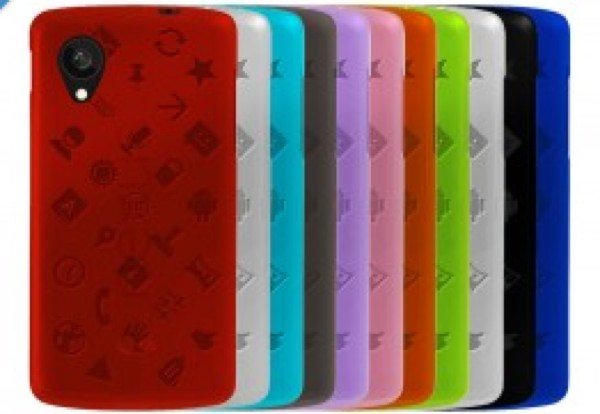 Finally for those who demand tough protection for their smartphones there's the Cruzerlite Spi-Force Case for the Nexus 5. This one is also priced at $12.90 but is a more rugged TPU case that features a built-in kickstand. It's easy to apply and remove, is shock-absorbent, shatterproof and made of anti-scratch material. It comes in black, blue, green, hot pink, orange, purple, red or white color options. Please note that the above link is for the black option but the other colors are shown underneath.
Hopefully one of the above will provide a suitable alternative for those who want something a little different to the official Google Nexus 5 cases. Have you seen any other Nexus 5 cases that you can recommend and think other readers would like?