Google Nexus 5 shipping news offers hope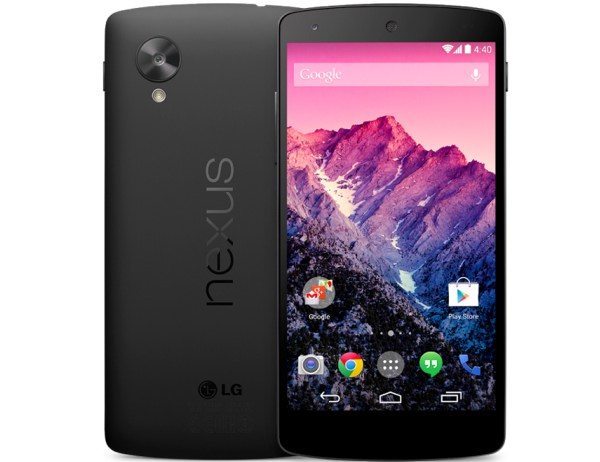 Unsurprisingly the Google Nexus 5 smartphone made by LG is in high demand. Within a day of the Nexus 5 release last week stocks were already running low on the Google Play Store US, and shipping times were pushed back. However, there's a promising sign today if you're waiting for your Nexus 5, as the latest shipping news offers hope.
Shortly after the Nexus 5 was made available on Google Play US, we told how the 16GB model was already listed as out of stock while the 32GB model had a shipping delay of 2 to 3 weeks. This lack of stock seemed to vary as the situation for the UK was a brighter picture.
Over the last day or so Nexus 5 shipping has been pushed back even further for the US. On the Google Play Store the 16GB model in either black or white and the 32GB model in black now have shipping times of 3 to 4 weeks. Only the 32GB white model still has a shipping time of 2 to 3 weeks.
On the face of it this is disappointing news, with the situation echoing the inability of Google and LG to meet demand for the Nexus 4 last year. However, there is a glimmer on the horizon, as it now appears that the shipping times may not be as long as feared.
This follows multiple reports from Nexus 5 customers who ordered the phone with shipping times of between 3 and 4 weeks but are now saying that their devices are shipping already, with the delay not nearly as long as expected. Some have been informed that their Nexus 5's will ship this week, only a week after the initial release.
We cannot know at this stage whether this applies to the majority of orders that had longer shipping times quoted, but we'll soon find out over the next few days. It could be that Google is verging on the safe side with shipping times this time around but alternatively these customers may just be the fortunate few.
We should also point out that Best Buy is now taking pre-orders for the Nexus 5 on Sprint if you haven't yet ordered one and want to consider another route. Have you ordered the Nexus 5 from the Google Play Store US? If so, has your handset arrived sooner than the shipping time quoted? Let us know with your comments.
Source: Phone Arena