Sony Xperia S1 packs realistic specs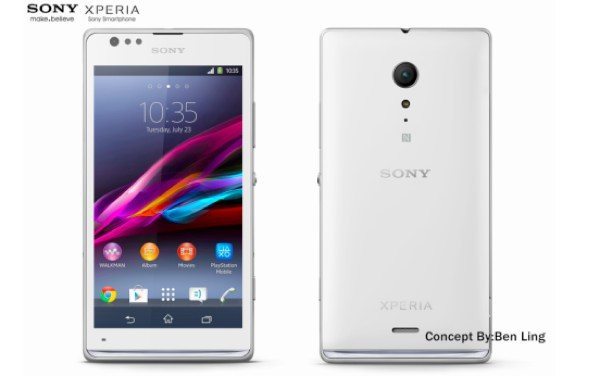 The Sony Xperia S1 smartphone has a realistic specs sheet that many people may be interested in taking a look at. However, we have to point out at this stage that the Xperia S1 is a concept design only, following in the footsteps of other Xperia phone concepts from the same designer.
In recent weeks we've shown you concepts from designer Ben Ling for the Sony Xperia T1 and also a Sony Xperia L1. Now Ling has come up with the Sony Xperia S1 with suitable specs that are not as over the top as other concepts that we often see.
It can be interesting to see the odd concept design as they can offer us a glimpse of possibilities for future devices, although we have to say the Sony Xperia S1 doesn't exactly excite us despite being decent enough.
Ling's Xperia S1 concept shows a handset that features a metal bar along the bottom edge although we're not entirely sure if that serves a purpose or is purely for aesthetics. Ling has usefully come up with specs for this render to save us the bother of trying to imagine what they might be.
This Xperia S1 is powered by a 1.5Ghz Qualcomm Snapdragon 600 processor, has a 4.6-inch HD TFT display, 1.5GB of RAM, and 16GB of internal storage with microSD. It also has a 13-megapixel rear camera featuring LED flash, HDR, Exmor RS Sensor, 16x digital zoom and video capture in Full HD, as well as a dedicated camera button.
Other specs include a 2500 mAh removable battery and NFC, and the Xperia S1 runs the Android 4.3.1 operating system and X Reality. It's also PlayStation Certified and the phone is 9.5mm thick and weighs 135g.
As usual we're interested to hear your thoughts on this latest concept design. Is the Sony Xperia S1 a smartphone you would consider buying if it was on the market? Send your comments to let us know.
Source: Concept Phones