Nexus 6 smartphone with Android 4.5 teased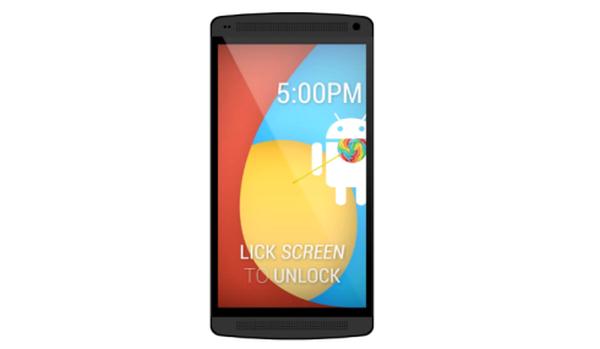 We have only just seen the Nexus 5 released to the public in time for the busy shopping season, and while stock has quickly ran out LG and Google don't seem to be making the same mistakes as they did with last year's model. This hasn't stopped thoughts turning to next year though and the Nexus 6 smartphone is teased with Android 4.5.
We often get to see concept phone ideas from various designers and the image on this page is the work of Bob Freking who quite often comes up with interesting smartphone concepts from a number of manufactures.
He has designed the Nexus 6 and pictured it alongside an iPhone HD but the Nexus 6 looks similar to the Nexus 5 as well as the HTC One, and is also made from an aluminium unibody case. We have a Full HD 5-inch Super LCD 3 touchscreen display that has a Qualcomm Snapdragon 1000 processor under the hood that has six cores.
This is where some of the Nexus 6 specs go a little farfetched as this processor is coupled with a massive 6GB of RAM which is double to the 3GB maximum we have now on the Samsung Galaxy Note 3.
We are set to see more 64-bit processors next year that will allow for more RAM but whether we jump up that much so soon remains to be seen. We recently looked at what operating system the Nexus 6 could feature and wondered if Google may merge Android with ChromeOS in the future, but this concept has Android 4.5 Lollipop on board.
The designer has also provided a video of the Nexus 6 alongside the iPhone HD that we have embedded below for your viewing pleasure.
Do you think much of this design?
Source: Concept Phones.