GPE HTC One Android 4.4 update prepared for go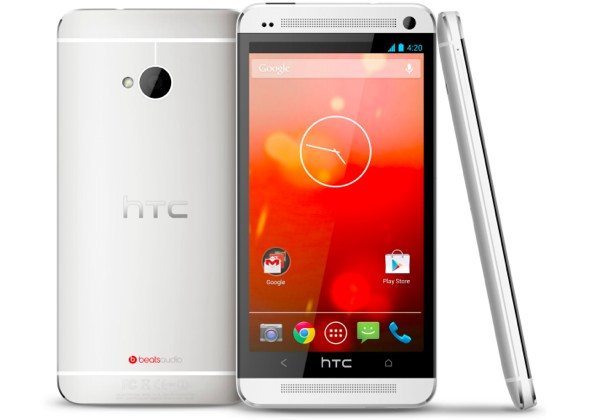 News on updates for Android devices is coming in thick and fast at the moment, especially since Android 4.4 KitKat was recently introduced. We have been giving readers information on the HTC One update status and now we can tell you that the GPE HTC One Android 4.4 update is prepared to go.
HTC has been pretty informative about the update so far and has already stated that Android 4.4 KitKat will begin rolling out for the HTC One in various regions by the end of January. The HTC One Developer Edition is also expected to receive the update not too long after the Google Play Edition.
HTC has also previously said that the Google Play Edition (GPE) of the HTC One will receive the update by the end of November and everything appears to be on track with this latest news. It has now been officially announced by HTC on Twitter that the Android 4.4 KitKat ROM for the GPE HTC One is ready and has been delivered to Google.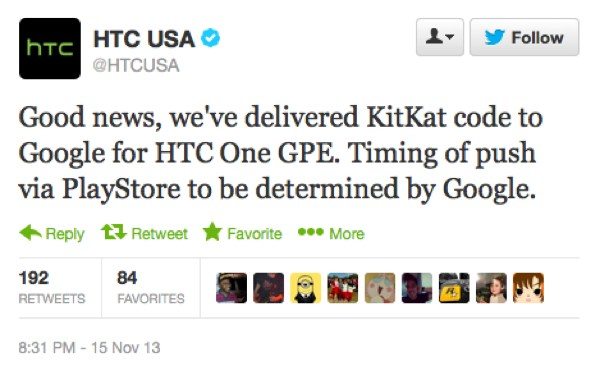 Now all that needs to be done is for Google to approve the code at which point it will be seeded to devices. We wouldn't usually expect this to take too long at all, so owners of the GPE HTC One should be receiving Android 4.4 for their handset pretty soon.
HTC seems to be doing a good job of keeping up with updates, as Android 4.4 for the HTC One GPE smartphone looks as though it will arrive very shortly after the update began to roll out for Google Nexus devices.
Fingers crossed the update will also be on schedule for owners of the standard HTC One smartphone, and you can be sure we'll keep you informed about that as we hear more.
Do you have the GPE HTC One? Are you pleased to hear that the Android 4.4 KitKat update is almost ready to roll for your device? Let us know with your comments.