HTC One vs One Mini Android 4.3 speed test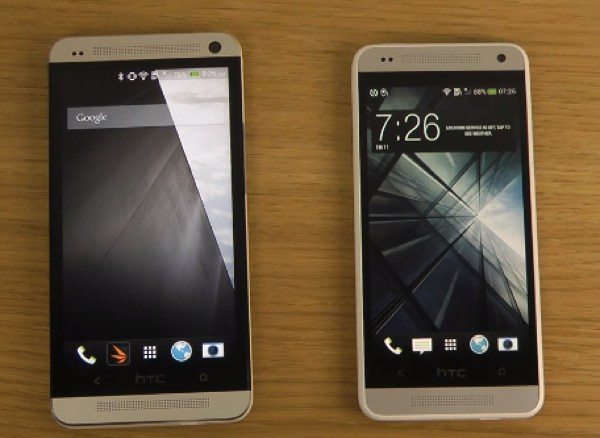 The HTC One Android smartphone released back in March as a flagship device and was followed in August by a smaller version titled the HTC One mini. Today we want to show you an HTC One vs. HTC One mini speed test, where we see which one boots up faster.
The HTC One mini is not only a smaller form factor than the full-blown HTC One, but it also has some lesser specs. For example, the HTC One released with a 1.7GHz Qualcomm Snapdragon 600 quad-core processor and Full HD 4.7-inch display. On the other hand the HTC One mini has a 1.4GHz Qualcomm Snapdragon 400 dual-core processor and display resolution of 1280 x 720.
The HTC One released running Android 4.1.2 Jelly Bean, upgradable to Android 4.3. Meanwhile the HTC One mini launched with Android 4.2.2 Jelly Bean. It will be interesting then to see how the HTC One mini copes in this speed test against it's larger family member.
The 3-minute YouTube video below this story offers a look at Android 4.3 with Sense 5.5 on the HTC One vs. Android 4.2.2 with Sense 5.0 on the HTC One mini. The handsets shown in the video don't seem to want to behave at first with one being difficult to power off, so Phones Review will caution readers that you may hear a few obscenities on the video here.
However, both are then turned on to see which one powers up first and as you might expect the Android 4.3 HTC One with quad-core processor is quicker at this boot test. The HTC One mini is not too far behind though.
You may also be interested in checking out a previous speed test between the HTC One mini, Samsung Galaxy Note 2 and Galaxy S3. Are you surprised that there wasn't too much of a difference in this speed test result between the HTC One and HTC One mini?