Stylish iPhone 5S case offers safety and luxury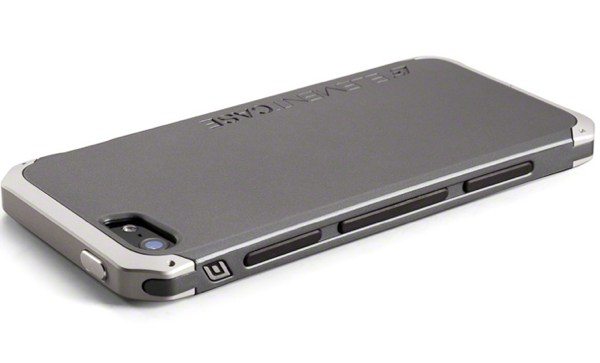 With the new Apple iPhone 5S flying off the shelves there are likely to be many people who want a good case for it. For those looking for a rather unique case for their new premium iPhone we'd like to suggest a stylish iPhone 5S case that offers safety and luxury, the ElementCase Solace.
So many case accessories are run-of-the-mill, but this case is a real exception and we think many iPhone 5S owners would really appreciate it. The ElementCase Solace for iPhone 5S and also iPhone 5 is an ultra-sleek case with a durable high-impact polycarbonate chassis and soft touch finish.
This case was designed in California and it offers excellent protection for the iPhone 5S but the finish makes it comfortable and easy to grip. Precision CNC machined top and bottom crowns and control buttons are made from aircraft grade aluminum.
The ElementCase Solace for the iPhone 5S/5 is priced at $79.95 and available in Satin Black, Deep Blue Metallic, Italian Red, and Pearl Grey Metallic color options. We cannot speak highly enough of just how good this case looks and you can find out more, or order the Solace iPhone 5S case from ElementCase here.
You may want to check out this ElementCase Solace iPhone 5S Case review, which mentions a lot of positives for this accessory. A few negatives are also mentioned, but on the whole the review has plenty of praise for this case.
If you're considering a case for your iPhone 5S you might also want to check out a classy EXOvault case as well as details on the Case-Mate Stylebox case selections that we informed readers about recently. Both of these ideas also offer something different and might be appreciated as gift ideas this holiday season.
Are you looking for a special iPhone 5S case? What are your thoughts on this ElementCase Solace for the iPhone 5S?