Motorola Moto G hands-on gives taster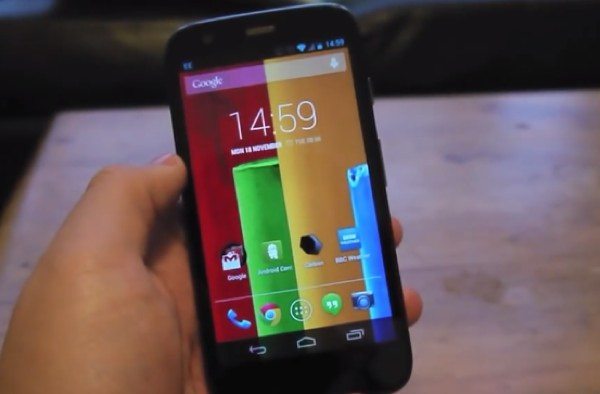 The Motorola Moto G is a new affordably priced smartphone with decent enough specs considering its price tag. The phone has already been released in some regions including the UK and will arrive in more regions including the US at some point after Christmas. Today we have a Motorola Moto G hands-on video to show readers that will give a nice taster of this device.
In areas where the Moto G is already available it runs Android 4.3 Jelly Bean. However, the good news for those who are having to wait a bit longer for its appearance in their region, is that the second phase will see the phone released running Android 4.4 KitKat.
We have already seen some impressive benchmark results from the Moto G and now the video walkthrough below this story will give readers a great idea of what it has to offer. The 6-minute YouTube video shows a hands-on experience with the Moto G and begins with a look at its design with a tour of the hardware.
It goes on to show the display and runs through some of the specs, before moving on to the software experience and Motorola apps including the camera app. It also shows how the backs of the Moto G are removable and offer customization.
This is a good initial look at the Moto G and will give you an idea of the phone ahead of full reviews. Are you tempted to purchase this smartphone when it releases in your region? Maybe you've already got your hands on the Moto G and could let us know what you think of it? Send your comments to let us know.