Sony Xperia Z1S seen on camera with possible price, release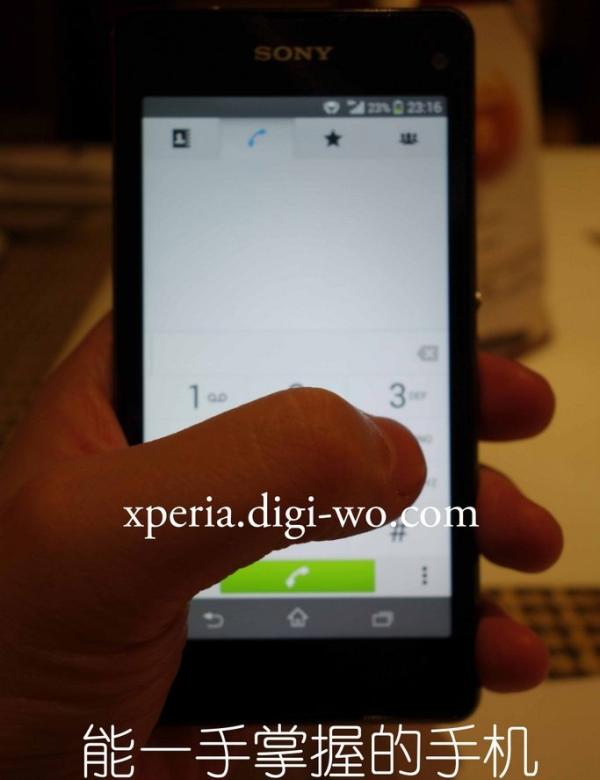 We have been seeing a number of leaks over the last few weeks surrounding a mini version of the Sony Xperia Z1, and leading up to an official launch the Sony Xperia Z1S is again caught on camera alongside some possible pricing for the smartphone as well as a release timeframe.
There have been lots of leaks and images of the Sony Xperia Z1S which most recently saw the device sitting right next to its bigger sibling, and now a number of new images have emerged from the same source of the last leak.
The image on this page shows the dialler of the Sony Xperia Z1S while another image is again showing the handset standing next to the Xperia Z1, but this one also has some pricing at 3,600 Yuan which is about £365/$590. There is also some release suggestions that mention the first quarter of next year.
This upcoming Sony smartphone will really be able to be called a proper mini version of a flagship model, as the specs have long been leaked and besides the smaller 4.3-inch 720p display the rest of the components will be the same as the Sony Xperia Z1.
The display will be powered by the same quad core Qualcomm Snapdragon 800 processor with 2GB of RAM, and there will also be the same 20.7-megapixel rear facing camera paired with a 2.2-megapixel unit around the front.
There was a thought that the Sony Xperia Z1S would be seen before the end of the year but that is looking very unlikely now, but one thing is for sure is that the device will sell well once it does arrive.
Do you plan to purchase the Sony Xperia Z1S?
Source: XperiaGuide.