Android 4.4 features and YouTube video explanations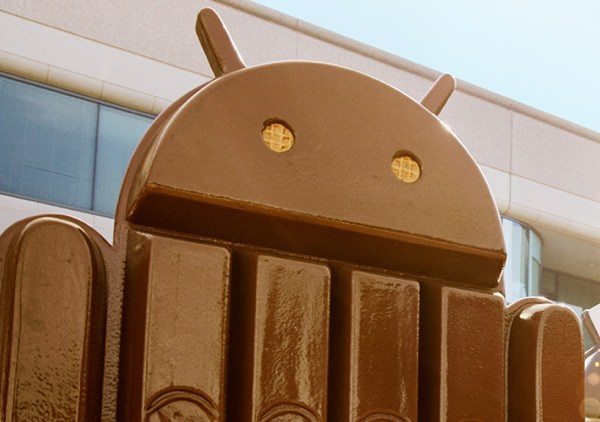 The Android 4.4 KitKat update is slowly rolling out to various devices although many people are likely to have to wait some months before it arrives for their smartphone or tablet. Today we're looking at Android 4.4 features and YouTube video explanations to help you get to grips with the update or give a taste of what's on the way.
The list of new Android 4.4 KitKat improvements and changes is long, and we've already given details on many of the changes in our KitKat update features article. We've also written about the new Android 4.4 Photo Editor with a video that explains more on this aspect.
Just some of the changes are the "OK Google" command, faster multitasking, a more immersive apps experience, support for low power sensors, support for built-in IR blasters, and a new API and service system. There's also a translucent system UI, enhanced notifications, a new implementation of WebView, storage access framework, printing framework, NFC capabilities via Host Card Emulation and much, much more.
The YouTube videos that we have for you will give a good idea of what Android 4.4 has to offer and the first is a 5-minute video showing some of what you need to know. It details umbrella features as well as individual features of KitKat and starts with details of Project Svelte, which optimizes Android to work on older hardware. This video review of Android 4.4 features packs a lot into a fairly short time and is a good place to start.
The second video below this story is a more comprehensive 14-minute look at the update and gives an excellent overview of what it brings to the table as well as Android 4.4 tips and tricks shown on a Nexus 4 smartphone. This is a really helpful video as it shows some of the nifty touches that you might otherwise miss.
The final Android 4.4 video that we have to show you is a 12-minute look at what's new with Android KitKat that we also recommend is worth viewing. This delves into some of the more technical aspects that serious Android enthusiasts might find useful.
There are also some Android information pages that could help you out if you want to read more details. This page gives a general overview of KitKat 4.4 and this Android Developers link offers comprehensive details. It would be good to hear from readers about the Android 4.4 KitKat update and the changes that it brings.
Have you already received the Android 4.4 update for your device, and if so what are your thoughts on the improvements and new features? Maybe you haven't yet received the benefits of the new Android 4.4 features but are looking forward to receiving this update? Let us know with your comments.