Galaxy S5 renders show two designs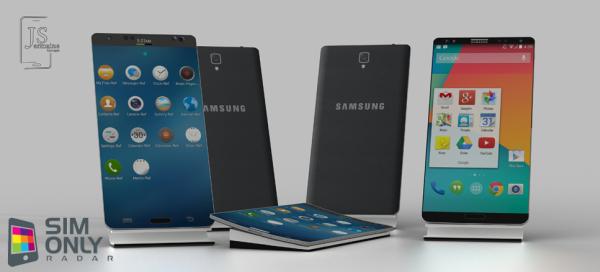 As 2013 draws to a close thoughts have been turning to next year and what the various smartphone manufacturers may have in store for consumers. Samsung has obviously been at the centre of a lot of speculation, and the Galaxy S5 renders we have today show two designs.
There has been a lot of talk about when the Galaxy S5 will be released and today we have two concept phone ideas from the guys over at simonlyradar.nl, which features a normal Galaxy S5 while the other one features a flexible display.
The design ideas are based on the various leaks we have been seeing recently but this design has a 5-inch Super AMOLED display alongside the 5.2-inch flexible device, which according to recent leaks could be a 2K resolution display.
Under the hood is a 2.7GHZ quad core processor that could likely be the recently announced Qualcomm Snapdragon 805 processor. This will be paired with 3.5GB of RAM with support for a 16-megapixel rear camera capable of 4K video capture.
Powering the device is a 3,500 mAh battery or 3,300 mAh in the flexible Galaxy S5 concept with the handset running Android 4.4 KitKat with a new version of the Samsung TouchWiz overlay. The device is made from an aluminium body with an edge to edge display housed in the new material.
Do you like the look of these designs?
Source: Concept Phones.