iPhone 5S, 5 Razer Kazuyo iOS 7 gamepad leaks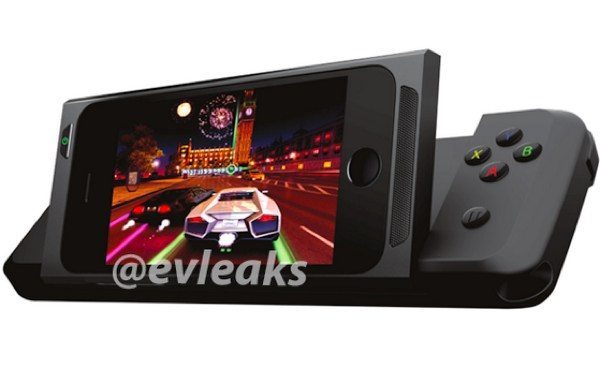 Eager iOS gamers will probably already know that iOS 7 included support for game controllers and many are looking forward to using some of the new gamepads that will arrive. Today we have news of an iPhone 5S /5 Razer Kazuyo iOS 7 gamepad that has leaked.
It was way back in summer that we heard that iOS 7 would support third-party gamepads and then more recently we informed readers about a Logitech gamepad for iPhones that had leaked that had been officially certified as iOS 7 compatible.
Now Razer looks to be getting in on the action and although this gamepad doesn't have a confirmed name yet it has been codenamed the Kazuyo. The image that you can see here comes from prolific leaker @evleaks who often comes up with reliable info on devices that haven't yet been announced.
The design is not unlike the Logitech design that we saw previously, with the iPhone inserted into the middle of the gamepad and a D-Pad on one side and control buttons on the other side. It also looks as though you'll be able to tilt the screen to the angle that you prefer.
The idea of a built-in battery for the possibility of extended gaming is rather nice but at this stage we have no further information. Along with the Logitech gamepad and also a MOGA Ace Power gamepad we suspect the Razer gamepad will be joined by plenty more in the near future.
When we hear further details on the Razer Kazuyo gamepad we'll pass on the news but for now we'd like to hear your thoughts. Are you hooked on the idea of using a gamepad for a comfortable and improved gaming experience on your iPhone? Let us have your comments.
Source: @evleaks