Nokia Lumia 525 vs. Lumia 520 hands on video review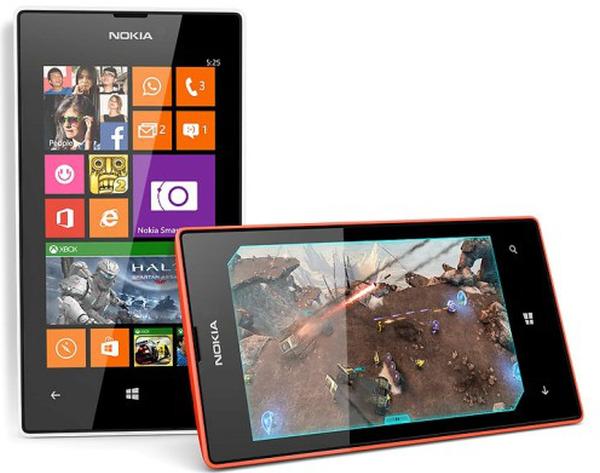 Nokia's budget smartphone offerings have proven to be hugely popular recently and the company just keeps coming up with new devices. Today we have an early Nokia Lumia 525 vs. Lumia 520 hands on video review for you.
The Nokia Lumia 525 has just been launched officially in India and the specifications are almost identical to the Lumia 520, but there is still a lot of interest in the device. Below this page we have a hands on video with the Lumia 525 side by side with the older model.
We start off by mentioning that there isn't much noticeable difference between the two handsets although the new model has seen an increase in available RAM. The build quality is also the same and from the front they look identical, but when you turn the handset over the new Lumia 525 has a glossy finish although the device isn't prone to fingerprints.
The back covers of both handsets are removed and the cover off the Lumia 525 feels a little thicker and sturdier than its predecessor. Underneath the rear covers the two handsets look identical with regards to the layout of the various SIM card slots, but the main advantage of the Lumia 525 is the increase of RAM that will allow the use of more power hungry apps such as Instagram and Vine.
We then get a look at the difference in the software running on the two phones with the Lumia 525 handset having some new apps pre-installed. Check out the full video and tell us if you think it is worth upgrading to the Lumia 525.