New Samsung Android UI supposedly revealed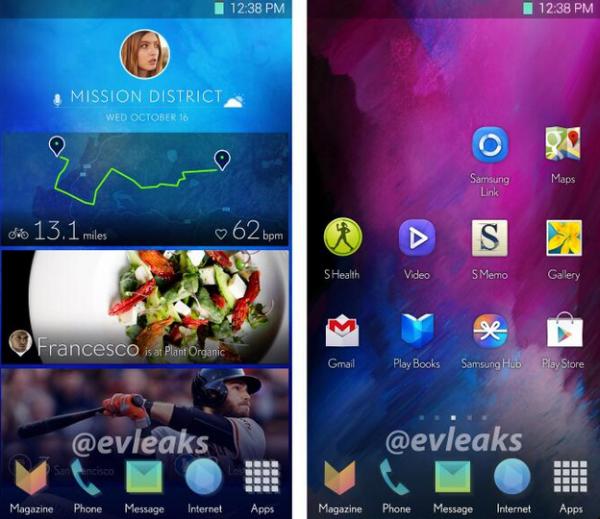 Many Android smartphone manufacturers laden handsets with their own software that often leads to consumers to purchase a Nexus device for a vanilla experience of the operating system. Samsung's TouchWiz interface does come under some criticism although many of its features are loved by users, but a new Samsung Android UI has supposedly been revealed.
The Samsung TouchWiz Android overlay has been around for a while now with many of its features used regularly by owners of the company's mobile devices, but the image you can see on this page comes courtesy of serial tipster's evleaks and is allegedly a new user interface that Samsung is currently working on.
It is not unusual for Samsung to provide new software features alongside a new flagship smartphone launch, so there is nothing to say that once the Galaxy S5 gets launched we won't also see an all new UI as well.
While this could easily be a work in progress it certainly looks more attractive than the current version of the Samsung UI, but it will be welcome news for many fans of the company's mobile products as Samsung looks set to face a more challenging year in the smartphone market for 2014.
The Samsung Galaxy S5 has been tipped to be unveiled around the MWC 2014 event next month so until then we will have to take this information with a large pinch of salt.
Do you like the look of this design?