Asus VivoTab Note 8 with Wacom tablet technology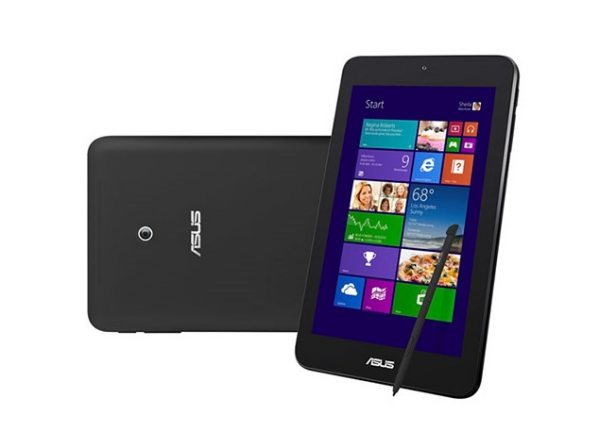 CES 2014 is one of the largest events of the year and so much technology has been announced over the last week, when it comes to tablets Asus unveiled its new VivoTab Note 8 Windows 8.1-based tablet that also comes with Wacom tablet technology.
When we say Wacom tablet technology we mean that the Asus VivoTab Note 8 priced at $299 will come with the Professional Wacom Digitizer Stylus.
The Asus VivoTab Note 8 main features include an 8-inch 1280×800 pixel IPS display, 1.33 GHz quad-core Intel Atom Z3740 processor, Wi-Fi 802.11 a/b/g/n, Bluetooth 4.0+HS, a 5-megapixel rear camera, HD front facing camera, 2GB of LPDDR3 RAM, 64GB SSD, microSD card slot for up to 64GB cards, as well as 15.5Whr battery, eight hours on a single charge max, and it will be running Windows 8.1.
It is good to see it comes with Wacom digitizer support, this tablet provides up to 1,000 levels of pressure so the stylus will work very well indeed. It has been said that the Asus tablet is a little more overcrowded than Wacom-supported competitors such as the Galaxy Note Pro 12.2-inch and the Galaxy Note 10.1.
We can see the VivoTab Note 8 doing well with its low price, but it will surely be the Wacom Digitizer Stylus being the main selling point here.
The tablet will also comes with Student software, Microsoft Office Home, which includes PowerPoint, Excel, Microsoft Word and OneNote, as well as SonicMaster audio technology and much more.
Would you buy the Asus VivoTab Note 8 tablet?