Galaxy Note 3 Rose Gold edition touted for Verizon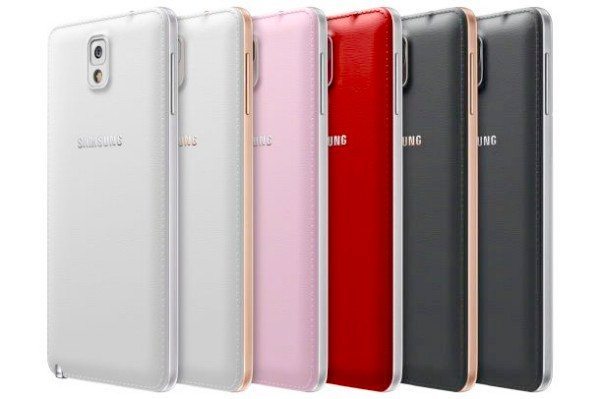 Samsung is pretty clever at managing to further the popularity of its flagship devices and extra color options are part of its strategy. Recently we've heard of Merlot Red and Rose Gold versions arriving and now the Samsung Galaxy Note 3 Rose Gold edition is being touted for Verizon.
The Galaxy Note 3 released in Jet Black or Classic White colors and a Blush Pink handset is also available in some regions. When we first heard of the new Rose Gold version it was set to arrive in China first with availability spreading to other regions.
The Rose Gold Galaxy Note 3 brings rose gold accents to the black or white model of the handset and we felt many people would like to have the option of this color choice. However, there was no news on just how far its availability would spread.
Now prolific leaker @evleaks states that the Rose Gold Galaxy Note 3 will be offered by Verizon, although there's no word yet on exactly when it will be available on the major US carrier, or whether it will also be available on other carriers stateside.
It's also not clear whether this is the Rose Gold White or Rose Gold Black variety, or in fact both. If you were just about to purchase one on Verizon though, then it might be worth holding off if you fancy a Rose Gold edition.
Recently we told how the Merlot Red Galaxy Note 3 had released on a South Korean carrier. It was leaked previously that this color option would also be spreading to further regions worldwide, so we may be hearing more on that shortly.
Are you hoping this latest leak is accurate and that the Galaxy Note 3 in Rose Gold is offered by Verizon soon? Maybe you'd like to see the Merlot Red edition too?