Samsung Galaxy S5 visualization with realism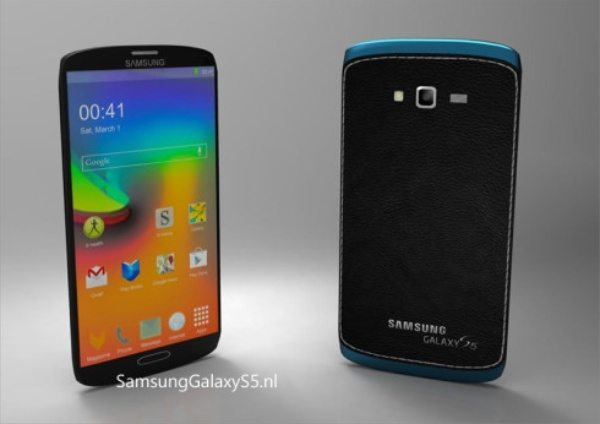 The Samsung Galaxy S5 release is nudging closer every day with many anticipating a launch in March. Today we want to show you a Samsung Galaxy S5 visualization with realism, as it's very much based on specs that have been leaked or rumored over recent weeks.
We've already seen many concepts of the Galaxy S5 and we're bound to see many more before the flagship Samsung device finally appears in the flesh. Many concepts have attached specs that are rather a stretch though or futuristic to say the least, but this latest concept design is more representative of what Samsung could come up with itself.
As you can see this appears to be a nicely slim design with an aluminium body that many Samsung enthusiasts would like to see. However, it's likely that the back is made of plastic to allow for a removable battery, with the faux leather appearance with stitching effect on the rear made popular by the Galaxy Note 3
Specs of this imagined more premium build Galaxy S5 include a 5.25-inch Super AMOLED display with 2K resolution of 2560 x 1440, and Gorilla Glass 3 protection, a 20-megapixel rear camera, and a 2900 mAh battery featuring rapid charging technology.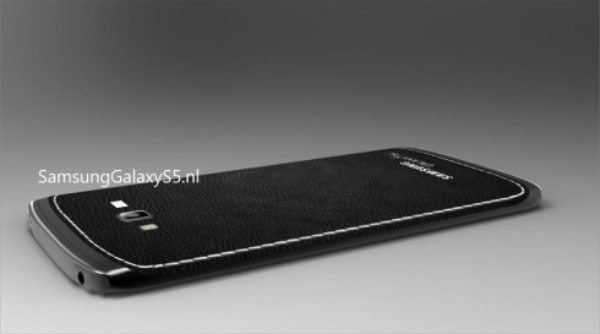 This Galaxy S5 runs the Android 4.4 KitKat operating system with a new look TouchWiz UI and a new virtual assistant. We think this is an attractive design that a lot of readers would like to see for the real deal, and wonder what you think.
As far as the genuine Galaxy S5 goes, the latest leaks suggest that it WILL have a fingerprint sensor but will NOT have the iris scanner that has recently been rumoured. We'll be keeping readers informed with all of the developments as we hear more news.
In the meantime it would be good to know what you think of this latest concept design from the Netherlands. Is the design of this Galaxy S5 render similar to how you would like the Samsung Galaxy S5 to look? Let us know with your comments.
Source: SamsungGalaxyS5.nl (scroll to bottom for English translation)