Samsung Galaxy S5 vision adds bundled specs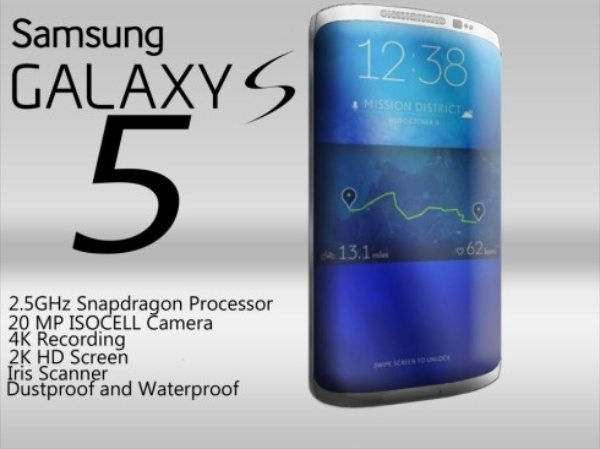 As we get slightly further into 2014 there is increasing speculation and interest in the Samsung Galaxy S5 smartphone. Today we have a Samsung Galaxy S5 vision to show you that comes complete with some bundled specs.
We've already seen many Galaxy S5 concept designs and no doubt we'll see many more before the phone is actually released. Previously we shared a concept render of the Galaxy S5 from designer Phoenix Pham where he described his vision as "the future's present."
Now the same designer has come up with a concept render of the Galaxy S5, this time with a desired specs list to give us a little more to go on. As you can see from the image shown below, the design has a slightly curved screen that extends right across the device and curvature to the top and bottom of the handset with what looks like a metal body.
Pham's spec list for this Galaxy S5 rendition includes a 2.5GHz Snapdragon processor, 2K HD display, 20-megapixel ISOCELL camera and 4K recording. His Galaxy S5 would also be dustproof and waterproof and include an Iris Scanner.
As far as the real Galaxy S5 is concerned, earlier today we shared some details that are claimed to be genuine S5 specs. Hopefully it won't be too much longer until Samsung sees fit to unveil the real deal and you can bet we'll be keeping readers informed.
When the Samsung Galaxy S5 is finally revealed, would you like it to be designed in any way like this concept? What are your hopes for the Galaxy S5? Let us know with your comments.
Source: Concept Phones