Samsung Galaxy S5 TV ad shows S Scan security feature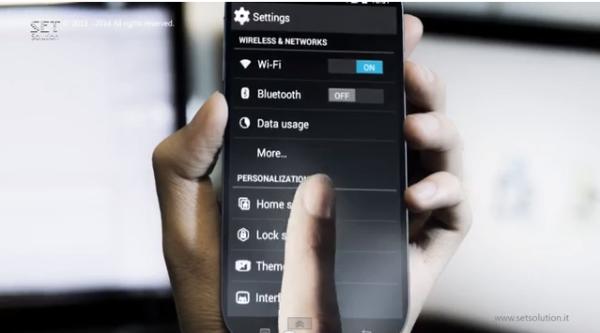 The anticipation is growing for the arrival of the next flagship smartphone from electronics giant Samsung and with this we have seen lots of speculation and rumours surrounding the handset, and today we have a Samsung Galaxy S5 TV ad that shows a new S Scan security feature along with an aluminium build.
We are constantly seeing concept phone ideas of what the Galaxy S5 could look like, and only yesterday we had another one which included a look at the Samsung Galaxy Gear 2. The video that you can see on this page comes courtesy of SET Solution, who has previously provided other videos for the iPhone 6 and iPhone 6C.
The video gives a look at a stylish looking render of what the Samsung Galaxy S5 could look like with a full 360 degree view of the handset. It is described as having a strong aluminium form factor, and the overall size of the handset has been reduced despite an increase in screen size.
We also get a run through a new security system that shows a user unlocking the device using an iris scanner, which is being called S Scan. There is the headline that the handset is ready to smash its competitors, and while this is only a concept idea the render does look rather impressive.
There has been talk that the device will have an iris scanner as the company has confirmed that it is working on such a feature, but more recently rumours suggested it wouldn't be ready in time so the Galaxy S5 would have a fingerprint scanner instead.
We have also heard talk of production of a 5.25-inch display going into production and there has long been rumours of an aluminium build for the Galaxy S5.
Do you like this design?