Oppo N1 price and launch for India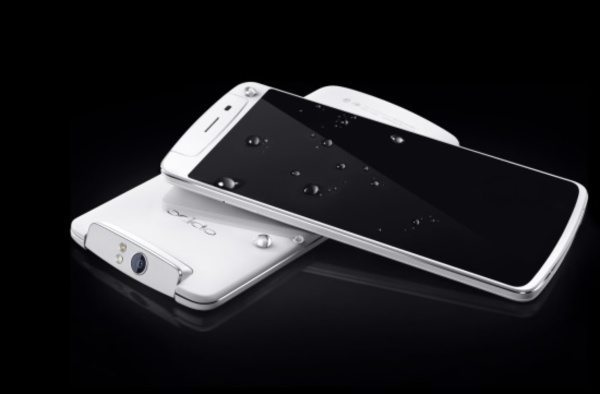 The flagship Oppo N1 smartphone released for some regions last year and some readers in India will no doubt have been waiting for its arrival there. This phablet has a large 5.9-inch display and other impressive specs and now we have details of the Oppo N1 launch and price for India.
We gave an initial price expectation for the Oppo N1 in India back in December and the phone has now officially launched for the Indian market. The Oppo N1 price for India is Rs. 39,999 for the 16GB version and the company states that it will initially be available in 12 cities, including Bangalore, Delhi and Mumbai.
The Oppo N1 runs the Color OS based on Android 4.2 and there may be some particular enthusiasm for the phone among Android enthusiasts as Oppo has tweeted to confirm that a limited edition of the N1 for India will ship supporting the CyanogenMod open operating system.
Further Oppo N1 specs include a 1.7GHz Snapdragon 600 quad-core processor, 5.9-inch IPS display with Full HD resolution of 1920 x 180 and 377 ppi, and 2GB of RAM. Although the 16GB version has now been priced for India, there's no word yet on the price of the 32GB version.
It also has a 13-megapixel rear camera with dual LED flash, with the camera being able to rotate and lock at different angels and a 3610 mAh battery. Other specs include Wi-Fi 802.11 b/g/n, Wi-Fi Direct, Bluetooth 4.0, NFC, 3G and USB OTG.
The N1 comes in white, dimensions are 170.7mm x 82.6mm x 9mm and it weighs 213g. If you'd like to get a good look at this phone you might want to check out a recent Oppo N1 vs. HTC One Max video comparison here.
It would be great to hear from our readers in India about the launch of this phone. Do you think you might buy the Oppo N1? What are your thoughts on the pricing of this handset? Let us know by sending your comments.
Source: NDTVGadgets