Samsung Galaxy Mega 6.3 vs Grand 2, S4 cameras compared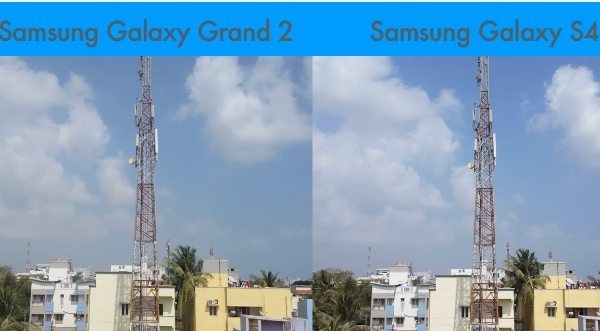 The Samsung Galaxy Grand 2 is a recent addition to the smartphone scene while the Galaxy Mega 6.3 and Galaxy S4 arrived some months ago. Camera capabilities are increasingly important to many people when buying a new phone and today we want to show you Samsung Galaxy Mega 6.3 vs. Galaxy Grand 2, S4 camera quality compared on videos.
The Galaxy Mega 6.3 has an 8-megapixel rear camera with 1080p @30fps video capture and a 1.9-megapixel front-facing shooter. The Galaxy Grand 2 basic camera set-up is exactly the same as the Mega 6.3 but it also has image stabilization. Alternatively, the Galaxy S4 has a 13-megapixel rear camera with image stabilization and 1080p@30fps video capture plus a 2-megapixel front-facing camera.
It's often interesting to see captured images from smartphones shown alongside each other, as this can give us a really good idea of what they have to offer as far as image quality is concerned. The first YouTube video below shows images taken with the Galaxy Grand 2 vs. Galaxy Mega 6.3.
You'll see images taken at the same position under the same conditions both indoors and outdoors. Images from both offer decent quality but there's quite a disparity as far as colours are concerned. Brief video footage taken with each is shown at the end of the video and again colour accuracy is the major differentiation. Personal preference will play a part in this but which do you think offers the best results?
The second YouTube video below this story shows the same kinds of images taken with the Galaxy Grand 2 vs. Galaxy S4. The photos from both look pretty good but we think for the majority the Galaxy S4 takes it, with truer colours and more detail picked up. As far as the video footage goes our pick of the best goes to the Galaxy S4 again, but your opinion may differ?
The Galaxy Grand 2 is attracting plenty of attention at the moment and you might want to check out a recent overview and unboxing of the phone at the link. You might also be interested in a recent Galaxy Grand 2 vs. Samsung Galaxy S3 camera comparison.
We'd really like to know your thoughts on the camera performances of the Samsung Galaxy Mega 6.3, Galaxy Grand 2 and Galaxy S4? Which of these smartphones do you think offers the best quality images and better video footage? We'd appreciate your comments on this.