Apple EarPods fall out ends with SPRNG Clip in UK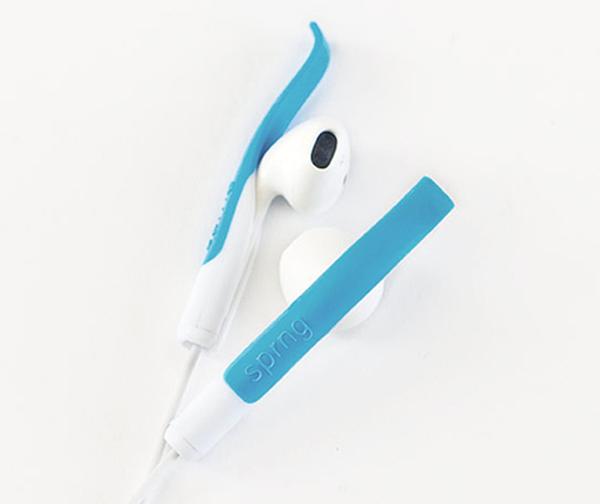 Update: Check out our review of these here.
Many of us will use our smartphones or other mobile devices to listen to our music collection while on the go, but if you own an iPod or iPhone and use the supplied Apple EarPods you may suffer from them falling out at times, but that is about to end for UK users with the SPRNG Clip accessory that is already winning critical acclaim in the US and Canada.
If you hate the fact that while active your Apple EarPods suffer from the fall out problem help will soon be available via the clever SPRNG Clip product. These simply clip over your EarPods then help them stay in your ears no matter what activity you might be doing.
The product is already available in the US and Canada but its finally coming to the UK and online retailer iLoveApple that stock a huge range of accessories and cases for Apple devices will be the first to offer the SPRNG Clip to UK consumers.
They are manufactured from a soft and flexible material and have been designed to fit into any shape of ear, and will come in a range of four stylish colours that include blue, light grey, lime, and pink. At the time of writing there is no availability or pricing information but in the US the SPRNG Clip cost only $10.
Check out the demo video below and tell us if you like the idea of this product.