Sony Vaio F1 Windows Phone 9 design to tease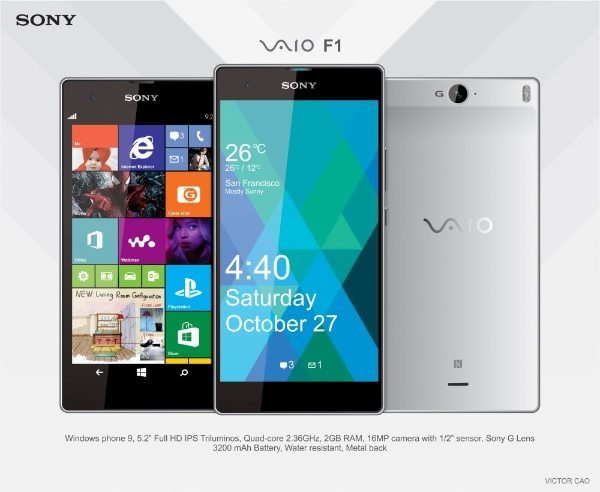 There have been some recent murmurings about the possibility of Sony coming up with some new handsets that will run Windows Phone 8 and feature the Vaio branding. This seems to have captured the imagination of concept designers and the Sony Vaio F1 that we're showing you today takes the idea one step further as it runs Windows Phone 9.
Windows Phone 8.1 is expected to arrive soon, with rumors that some devices running it will debut at MWC later this month. Therefore Windows Phone 9 is some time away yet but this Sony Vaio F1 imagining offers a nice teaser for what Sony could bring to the table with a WP handset, and it has some realistic specs.
The Sony Vaio F1 comes from designer Victor Cao and has an attractive if unspectacular appearance. Unsurprisingly for a high-end Sony handset it is water resistant and it has a metallic build.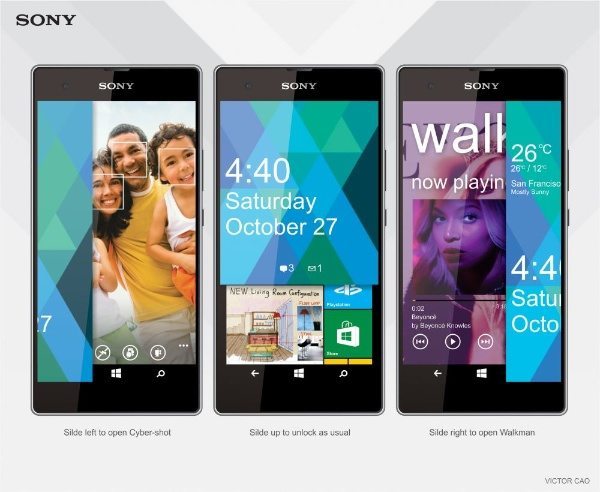 Specs include a 2.36GHz quad-core processor (likely a Snapdragon 800), 5.2-inch Full HD IPS Triluminous display and 2GB of RAM. Further specs of this Windows Phone 9 Sony Vaio smartphone include a 16-megapixel rear camera with Sony G Lens and ½-inch sensor, plus a 3200 mAh battery.
The phone also features an extra touch with a Walkman player that can be opened by sliding right while sliding left will open Cyber-shot. You might also be interested in another recent concept design we showed of a Sony Xperia Vaio smartphone, this time running Android 4.4 KitKat.
We'd like to hear your thoughts on this latest Sony Vaio F1 Windows Phone 9 concept render so do drop us a comment. Would you like to see Sony developing some Windows Phone handsets? If a Sony Vaio WP device eventually arrives on the scene would you like it to be anything like this concept design?
Source: Concept Phones