Sony Vaio M1, M2 designs plus Windows Phone 8 .1 concept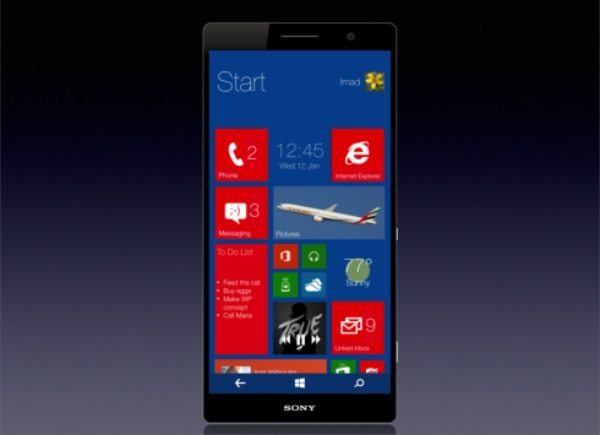 Although Sony recently sold its Vaio PC brand, there's a possibility that there could still be Vaio smartphones in the pipeline. With that in mind we wanted to share these Sony Vaio M1 and Sony Vaio M2 designs as a taster, as well as some Windows Phone 8.1 ideas.
These are concept renders that tantalize us with some ideas for Sony potential. They come from designer Shaik Imaduddin who impressed us last year with an iOS 7 notification center concept. We'll start with the Vaio M1, which is the superior of the two handsets.
This high-end smartphone includes specs such as a Snapdragon 805 processor, a 5.5-inch 2K display, 3GB of RAM and a 20-megapixel rear camera. Alternatively there's the mid-range Vaio M2 which is powered by a Snapdragon 600 processor, has a 5-inch 720p display, 2GB of RAM and a 13-megapixel rear camera.
Design-wise there's nothing too surprising as they are reminiscent of the Xperia handsets, but on the face of it these could be solid offerings to contend with Nokia Lumia phones or upcoming Samsung Windows Phone handsets.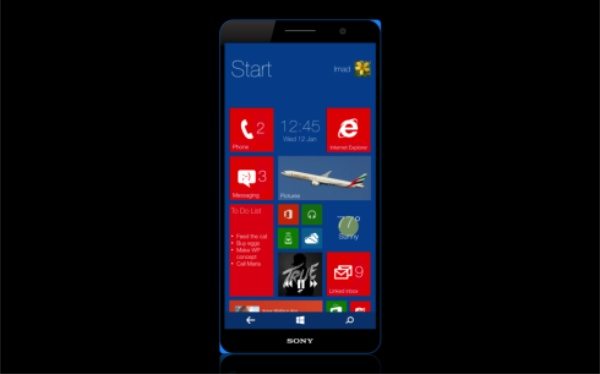 Imaduddin has also come up with a Windows Phone 8.1 concept on video that we've embedded below for you to view. This imagines new tile sizes and interactive tiles, as well as mulutiple users. This shows a nice clean-looking interface that we like, although it would be interesting to hear your thoughts on this?
You might also be interested in another Sony Vaio phone concept that we showed recently, although it featured a teaser for Windows Phone 9 rather than 8.1. You can see that design for a Sony Vaio F1 handset here.
Would you like to see Sony produce the kind of Vaio handsets shown in these concept renders? Also, we'd like to know what you think of the Windows Phone 8.1 design shown in the video below? Do let us know by sending us your comments.
Source: Concept Phones