Nokia in possible Android tease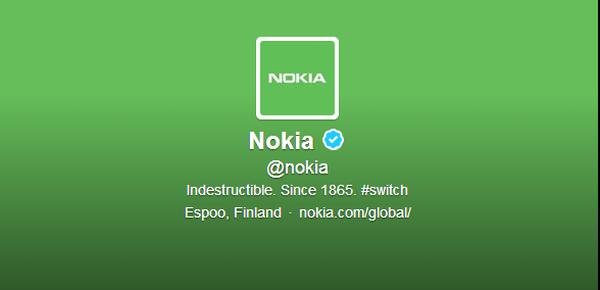 There have been months of rumours that Nokia were working on an Android based handset even before the proposed takeover deal by Microsoft. This has since intensified with various images and leaks and now Nokia are the subject of a possible Android tease.
For ages now we have been hearing about a Nokia Normandy handset that is believed to be a budget device destined for emerging markets, although more recently there have been rumours that Nokia were also now working on some high specification Android phones.
Now as the guys over at Android Authority are reporting that Nokia has changed its Facebook and Twitter pages to green, which has always been a colour associated with the Android platform. Despite the takeover by Microsoft of Nokia almost reaching the final stages of completion it hasn't stopped continuous leaks about an Android based Nokia handset.
It has longed been claimed that the device in question will have an Android based operating system that will be similar to what is seen on the Amazon Kindle Fire devices, but Nokia did recently send out invites to an event at MWC that had the moniker to meet Nokia "under the tree".
So this could be where the new green colour scheme is coming from or the company could be about to introduce some more environmentally friendly mobile devices later this month.
What do you think this new colour scheme is referring too?