iPhone 5S vs Nokia Lumia Icon, factors considered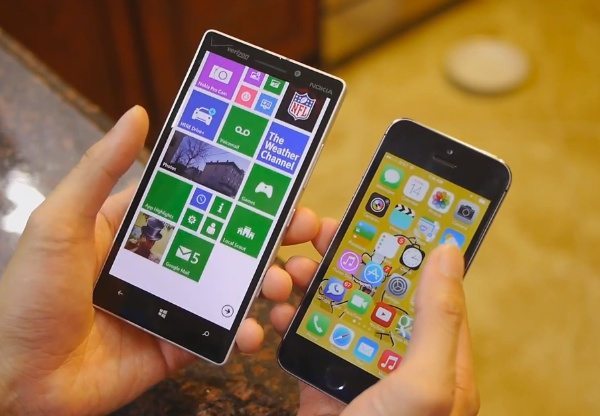 If you're about to purchase a new smartphone then one of the likely phones you might be considering is the Apple iPhone 5S. Many people are fans of the iOS platform, but if you're open to trying out a Windows Phone device the new Nokia Lumia Icon also has a lot to offer. Today we're looking at a video comparison of the iPhone 5S vs. Nokia Lumia Icon where different factors are considered.
The iPhone 5S released last year and is widely available across many world regions. Meanwhile the Lumia Icon was only made official a few days ago and it will release on February 20 exclusively on Verizon in the US. The Lumia Icon is also known as the Nokia Lumia 929 for Verizon and has some similar specs to a smaller variety of the flagship Lumia 1520.
Below this story we've embedded an 8-minute YouTube comparison review of the iPhone 5S vs. Lumia Icon and it begins by discussing the pricing of the handsets, which are both the same price on Verizon. You'll then see some good close-up looks of the designs of the phones before the displays are outlined.
The comparison goes on to note camera specs before proceeding to talk about the platform experiences of Windows Phone vs iOS 7. Following this there are mentions of audio quality, camera performances (including sample images), call quality, battery life and more.
We won't give away the overall verdict of these two phones against each other, but either has plenty to offer and while one might offer slightly better value for the money, the other is said to offer a better experience. You might also be interested in a rumoured Nokia Lumia 930 which it's said could be a global version of the Lumia Icon.
When you've taken a look at the video below we'd be pleased to receive your comments. Are you thinking of buying the iPhone 5S or the Nokia Lumia Icon on Verizon? Has the video review helped you to make a choice, or maybe you're now more confused than ever? Send your comments to let us know.