Sony Xperia Z2 Sirius in hands on video before launch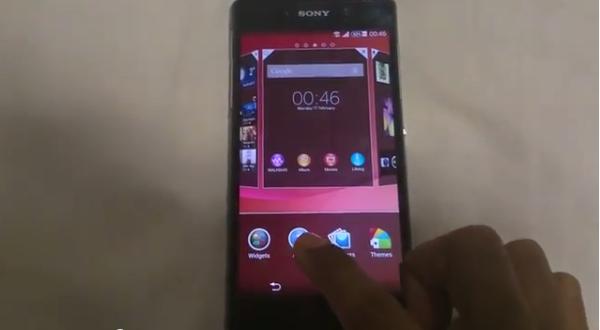 The next flagship smartphone from Sony has been in the press a lot over the last few weeks with numerous leaks and images, and the device that has the codename of Sirius and is believed to be the Sony Xperia Z2 which has now appeared in a hands on video before an official launch.
This is not the first time that a video has appeared that is apparently showing the Sony Xperia Z2, and we have also seen the handset pictured alongside the Sony Xperia Z1 and Xperia Z. Now though this latest video is over 12 minutes long and is from the same source as before but is detailing a lot of the new features of the handset as well as a better look at its design.
The display is thought to be around the 5.2-inches mark and as we can see the handset has very small bezels surrounding the screen. The video also gives us a look at the camera app with the device believed to be using the same 20.7-megapixel sensor, but is now capable of 4K video capture.
There are also a number of new options such as slow motion effects and there are some subtle changes to the user interface, and Sony has added some motion gestures that include a tap to wake the device along with some smart call handling features.
The video also demos the new Simple Home screen that has larger icons and text, and the display has that all important Glove mode which is ideal for this time of year. Check out the full video and tell us what you think of the upcoming handset.