Samsung Galaxy S5 release date prospect of mid-March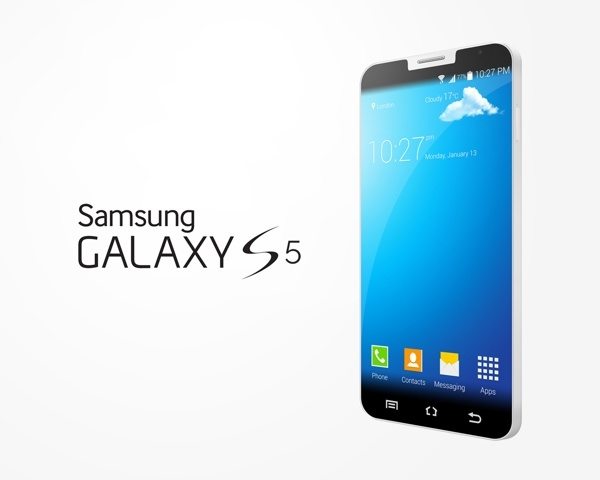 Anticipation is really building now for the expected unveiling of the Samsung Galaxy S5. This is likely to take place at a Samsung Unpacked event on February 24th, so only a few more days of waiting left. We now have news that there's a prospect of a Samsung Galaxy S5 release date in mid-March.
Although we've been hoping to see the official launch of the Galaxy S5 at the event taking place on February 24, there hasn't been much information so far on when the phone might actually release, although April has been a rumored timeframe. However, a Samsung executive who has not been named has said that it will arrive in just three weeks.
A quick check on the calendar suggests this could be from March 13th onwards, give or take a few days, and that will be very welcome news to the legions of Samsung device enthusiasts hoping to get their hands on the S5 phone soon. Please note the image we are showing here is of a Galaxy S5 concept design.
As well as giving information from the Samsung executive, GSM Arena also says that they have information from other "trustworthy" sources that reinforces a mid-March release. A similar gap from the official launch to the release occurred for the Samsung Galaxy Note 3 so this news certainly looks plausible.
We'll be following all of the news from Samsung's event at Mobile World Congress 2014, and of course we'll be bringing as much information as possible about the Samsung Galaxy S5. Are you pleased to hear it may not be too much longer until the Galaxy S5 could be in your grasp?