Nokia Asha 230 budget phone with touch appeal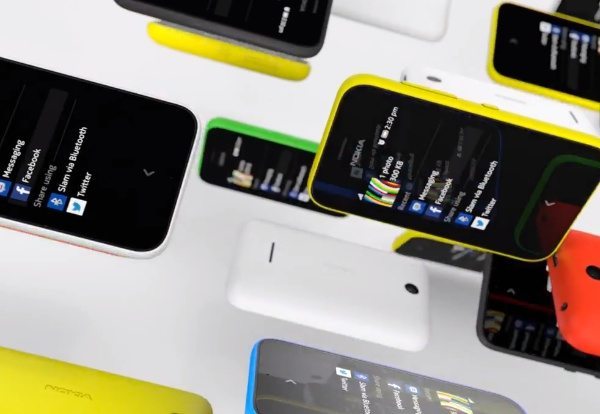 There's a plethora of news coming from MWC 2014 today and now the Nokia Asha 230 feature phone has been officially introduced. This is being touted as an extremely affordable device and as such is bound to find plenty of buyers, especially in emerging markets such as India.
The Nokia Asha 230 is a budget touch device with a release starting to roll out straight away to various world regions including India, Europe, Asia-Pacific, Africa and Latin America. It will be available in both single SIM and dual SIM models.
The suggested retail price of the Asha 230 is a mere €45 or $62, or around Rs. 3840, and it comes in three color options, black, blue, green, red, white or yellow. Specs include a 2.8-inch full touch display with 320 x 240 resolution, 64MB of RAM and 256MB of internal storage, which is expandable via microSD to 32GB.
It has a 1.3-megapixel rear camera and a 1020 mAh removable battery offering music playback time of around 42 hours. This compact handset measures 3.9 x 2.30 x 0.51-inches and weighs just 89g. Buyers of the device will get 7GB of free Microsoft Office OneDrive cloud storage with a future software update plus OneDrive automatic photo backup.
The new Asha 230 include a new motion application for creating wallpapers, and it uses the Fastland UI, enabling quick switching between features and apps. Other popular apps available for the device include WhatsApp, Twitter, Facebook, Viber, WeChat, Line, Direct Chat and more.
You can watch a promo video below this story for your convenience that nicely shows this phone. You may also be interested in the just announced Nokia Lumia X, XL and X+ with details here. Does the brightly coloured Nokia Lumia 230 feature phone appeal to you?
Source: Phone Arena