Samsung reveal Exynos 5422 Octa, 5260 Hexa processors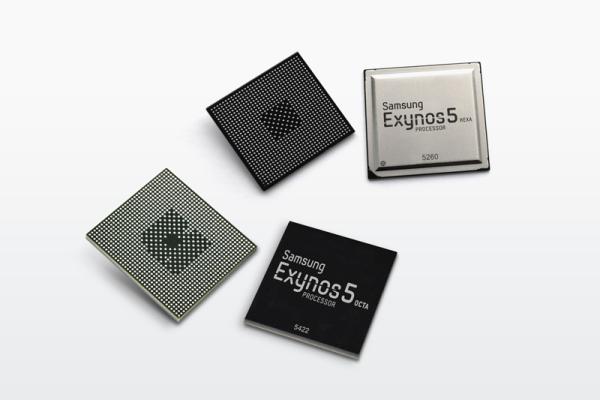 While the mobile world has seen higher definition displays that have also grown in size a lot of this is down to the chips powering the devices. Samsung is one of the leading providers of such things and has now revealed officially the Exynos 5422 Octa and Exynos 5260 Hexa core processors.
While the big news this week in terms of the company was the launch of the Galaxy S5 smartphone, but Samsung has also revealed a couple of new processors. The new Exynos Octa 5422 has four low power Cortex A7 cores running at a clock speed of 1.5GHz along with four new high performance Cortex A15 cores at 2.1GHz.
The processor uses the Heterogeneous Multi-Processing process which helps keep the chips power use as low as possible, and it also offers support for screen resolutions of 2560 x 1440 and 2560 x 1600 along with 4K UHD support.
Meanwhile the Exynos 5 Hexa 5260 has four Cortex A7 cores at 1.3Ghz with two Cortex A15 cores running at 1.7 GHz, which is already found inside the Samsung Galaxy Note 3 Neo. This processor supports a screen resolution of 2560 x 1600 and Full HD video playback at 60fps.
The Exynos 5 5422 will also be coming in one variant of the Samsung Galaxy S5 smartphone with both processors already available to other manufacturers for their devices.
Do you think Samsung provide the best mobile processors?
Source: Samsung.